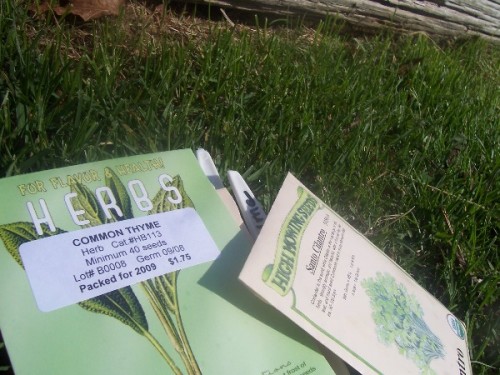 As part of our journey towards homesteading as well as knowing where our food comes from, it is only logical that it should start in our own backyard.
One of the most fundamental principles of homesteading is growing your own food. If you consume it, you should work towards growing it or raising it yourself.
Last year marked our first year in gardening. It was exciting and we learned a lot, but we didn't really grow all that much food. I was pregnant (and therefore tired & hot) and we were learning very slowly as we went.
But this year… this year we are hopeful… and busy in the garden. If the Lord wills, we wish to grow enough to feed us through the summer as well as store up as much as possible for the winter.
We have started to plant the cooler weather crops such as onions, garlic, peas and spinach. Seeing the little seedlings start to pop up is so exciting and we see something new every day.
We are going to wait a couple of weeks to plant warmer weather vegetables such as tomatoes and peppers, so we are now tearing up that section of the backyard in order to plant in the coming weeks.
To kick off this gardening season, I thought I would share with y'all what we are growing. Our planning was simple – whatever we eat or consume we should try to grow ourselves.
Vegetables
sugar snap peas
shell peas
spinach
lettuce
kale
swiss chard
cabbage
green beans
tomatoes – heirlooms, beefsteak and cherry
bell peppers
carrots
cucumbers
zucchini
butternut squash
spaghetti squash
cayenne peppers
jalapeno peppers
garlic
onions
Culinary Herbs
chives
oregano
dill
flat leaf parsley
thyme
basil
cilantro
sage
lovage
Medicinal Herbs
echinacea
comfrey
shepherd's purse
chamomile
maca (no idea if this will work, and it's actually a root)
yarrow
plantain
There may be more as we go forward, but for now this should keep us busy.
What are you growing this year?
This is a contribution to Fight Back Friday as well as Frugal Fridays.