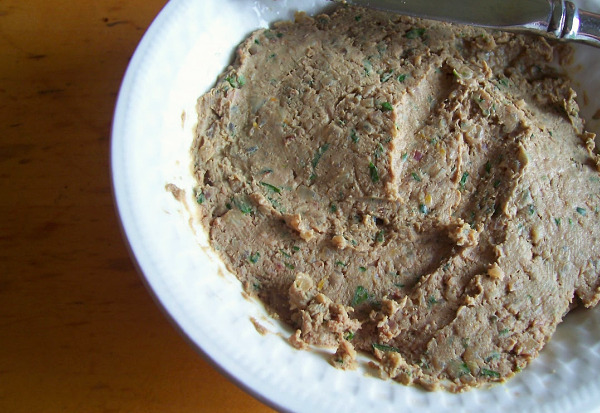 NEWS: Enter to win two stainless steel baking sheets from Paula's Bread here. Receive 15% off your purchase from US Wellness Meats here.
Provencal is a region in southeastern France sporting a Mediterranean climate and all of the lovely flavors that go along with it. I have never actually visited France, but what I am told are the flavors of Provence found themselves in my latest liver creation.
The fresh herbs and lemon found in this pate give it a bright flavor, balancing out the natural richness of the dish. I really enjoyed this pate on top of thinly sliced zucchini and cucumber "crackers". My four year old did too.
My husband did say that he prefers the beef liver with bacon, garlic and onions that I prepared a couple of weeks ago. That being said, he also stated that on top of sourdough bread with some raw Swiss cheese this might be a hearty man-approved recipe.
I guess that's more incentive to start up my sourdough baking, huh?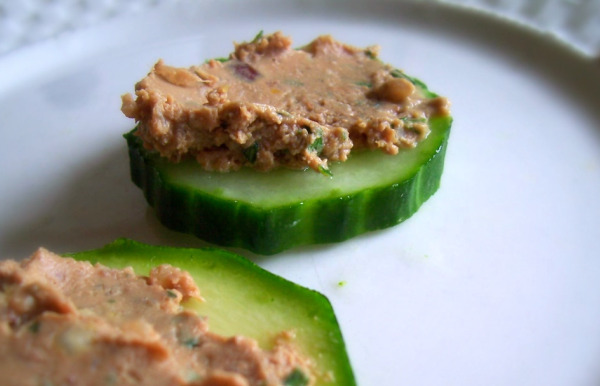 Chicken Liver Pate with the Flavors of Provence
Recipe Notes: I think no matter how you make it, liver pate is not going to be pretty. It is, however, extremely flavorful and needs something substantial to stand up to it like sourdough bread, crispy crackers, or crunchy vegetables. The ingredient list and the directions look long, but it is fairly easy to prepare and produces two meals worth of nutrient dense pate for our family.
Feeds 6-8
Ingredients
1 lb chicken livers
1 small lemon, zested and juiced
1 medium onion, diced
6 garlic cloves, minced
6 strips of pastured bacon, cut into bite sized pieces
2 teaspoons chopped fresh thyme
2 tablespoons chopped fresh parsley
1 tablespoon sherry or white wine
1/2 teaspoon apple cider vinegar
1/8 teaspoon red pepper flakes
sea salt to taste
Directions
Soak the livers: Rinse the livers in a strainer, cut them using kitchen shears into smaller pieces, and then add to a small bowl. Barely cover with water and add the juice from the lemon. Allow to soak in the refrigerator for 1-3 hours.
Once the livers have soaked it is time to cook them with some flavorful ingredients. Heat a large skillet over medium heat. Add the bacon. Cook, stirring occasionally, until the bacon pieces have nearly crisped up and rendered their fat. Add the onion and saute with a pinch of salt until translucent, 3-5 minutes.
Drain the livers well and pat them dry. Add them to the hot skillet and cook for 2-3 minutes. Turn the livers, add the minced garlic, and continue to cook an additional two minutes, or until just a little pink inside. Remove from heat and allow to cool about five minutes.
Break out your food processor. Add the warm chicken livers, the thyme, parsley, white wine, cider vinegar, red pepper flakes, lemon zest, and a good pinch of sea salt. Process until nearly smooth. Taste and add additional sea salt and pepper as needed.
At this point you have a few options. If you are feeding a large crowd you can dump it all into a bowl and refrigerate for a few hours until cool and set. You can take Kimi's advice and line ramekins with plastic wrap, refrigerate and then turn them out onto a platter. I don't have ramekins and we can only eat half of this over the course of a dinner and lunch the next day; so I put half of the mixture into a pint-sized canning jar and the other half into a cereal bowl. I place the jar into the freezer sans lid and allow it to freeze solid before placing the lid on. The bowl goes into the refrigerator for a few hours and is then spread on vegetables, crackers, or bread.
Enjoy!