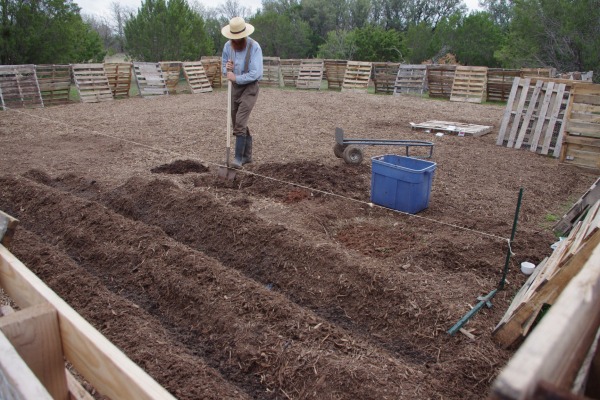 I'm a big believer in reusing, but I am an even bigger believer in doing things well but inexpensively so that we don't have to be a slave to money.
So when we found a source for free pallets in a nearby town we loaded them up in the trailer countless times and started our own little pallet farm. Those piles have since been used in various projects around our homestead from building the foundation of our cabin to making a chicken coop and more.
You can read about the various ways we re-purposed these pallets to start our homestead as inexpensively as possible over at Saving Money Plan.