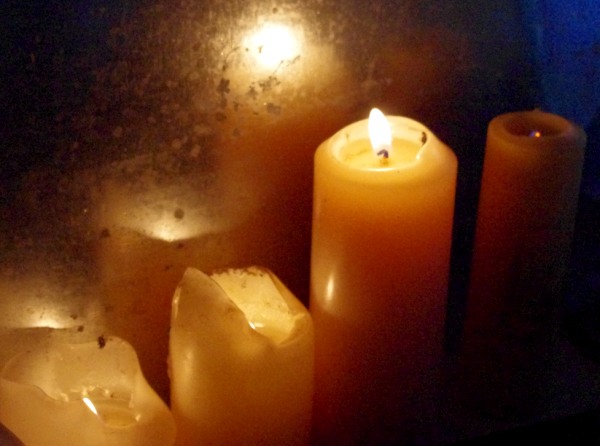 On cold mornings I like to get up and feed the baby around five, make coffee on the wood stove, and, when the little ones begin to stir, light candles to make breakfast by.
Some mornings are met with this Soaked Rye and Oat Breakfast "Cake", a close cousin to baked oatmeal. You know there's extra butter on top and almost always a good bit of kefir to pour over it.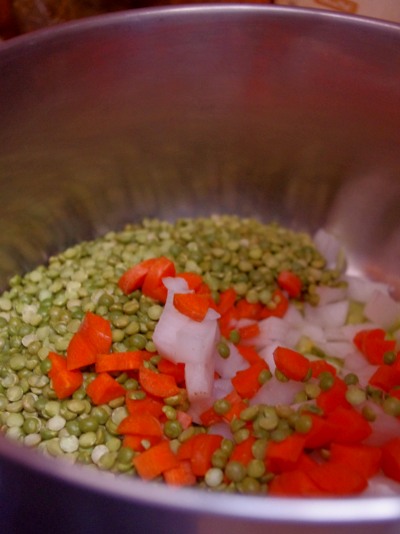 There are also pots of simple bean soups simmering, made nourishing from the addition of broth and a bit of bacon. So cheap, so simple, so yummy.
This homemade pumpkin pie spice mix is finding its way into all sorts of things, including…
…this grain, sugar, and dairy-free Pumpkin Porridge. It's like pumpkin pie (or a hug) in a bowl.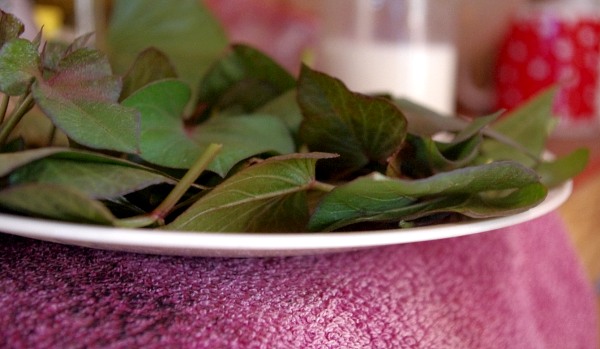 On a cold evening when we were expecting a frost we harvested our last row of sweet potatoes. The greens came in to be used in eggs and stir fries the following days.
And then there was pie. Apple, to be precise, made from this Honey-Sweetened Apple Pie with Rye Crust recipe. And their may be a bit of a pie manifesto in there too.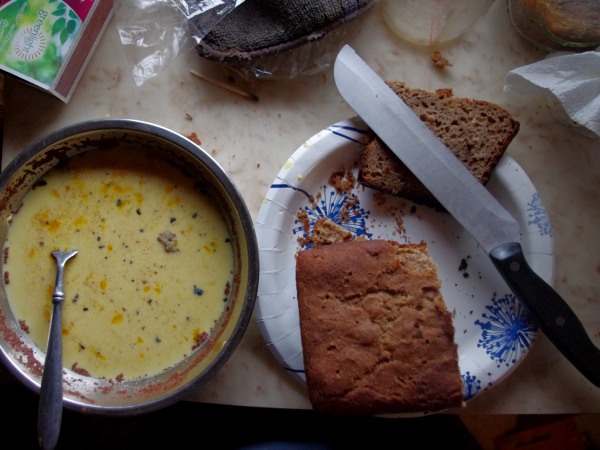 Remember that Rye Sourdough Bread I've been making. Yeah, that was gooood french toast.
And, with full days their must be a pot, or five, that can be an all-in-one meal. We really enjoyed this One Pot Chicken and Brown Rice with Fall Vegetables.
I'll close the kitchen tonight for the Sabbath on which both mama and the kitchen get a little break. And we'll start once again Sunday with a crackling wood stove, coffee, and of course candles.