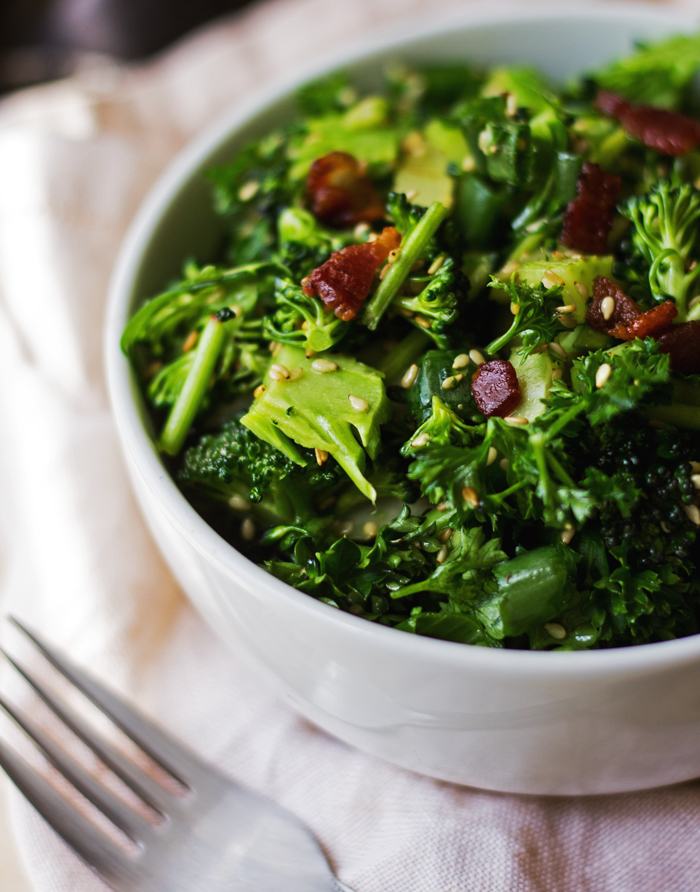 In Minnesota salad can mean a lot of things and it doesn't always have to mean vegetables. There are potato salads like the German variety filled with potatoes and bacon and a nice bite of vinegar. There are dessert salads, one of which boasts Snickers candy bars as an ingredient. These might be served as dessert… or may even fill in as a side dish. There are jello salads and fruit salads and popular potluck salads such as the ubiquitous Broccoli Salad.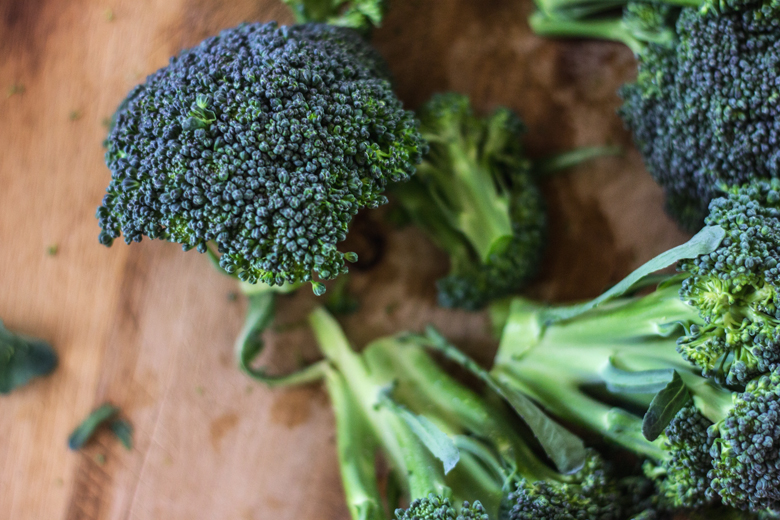 What made all of those salads so delicious was the flavor dynamics. It's not just some chopped up vegetables and a bottle of dressing – not that I have anything against that. No, these salads boast everything from vegetables to bacon to seeds and fruit. They are very, very tasty.
I wanted to make one similar in dynamics but with some ingredients we would have on hand. It's still full of green onions and a bit of bacon but I replace the mayo with a homemade dressing and sweeten it with honey rather than raisins and sugar.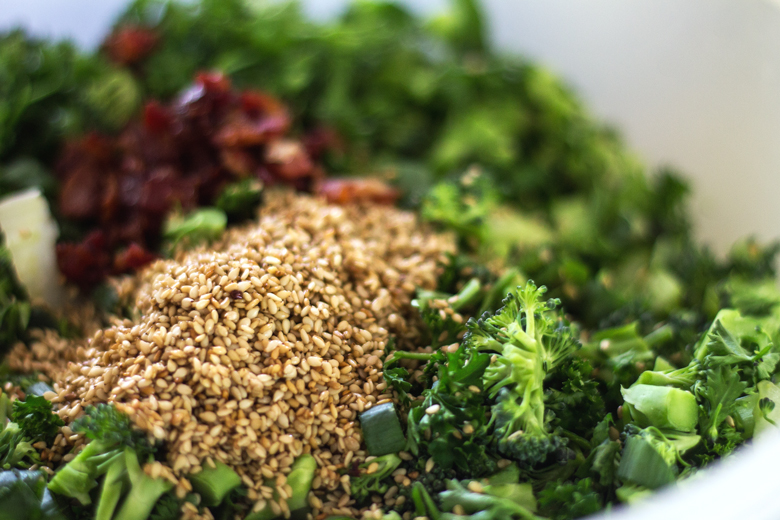 It's got all of the flavor and none of the more-processed ingredients. In short, it's a real food salad I'm happy to feed my family… even if Ruthie just digs out the bacon.
Real Food Broccoli Salad
4 stalks celery
2 large broccoli crowns, stalks removed
3 strips good bacon
8 green onions
1/2 bunch of parsley
1/3 cup seeds (sunflower or sesame)
1/4 cup apple cider vinegar
1/4 cup extra virgin olive oil
1 pastured egg yolk
2 T raw honey
3/4 teaspoon salt
1/2 teaspoon pepper
Directions
Chop the celery, broccoli, onions, and parsley into bite-sized pieces and mix together in a large mixing bowl. Cut the bacon into small pieces and fry in a small skillet over low heat until crisp. Set aside the bacon grease and place the seeds in the skillet to toast. Cook just until they start to color and pop.
Place seeds and bacon in bowl with vegetables.
Mix the dressing by combining the vinegar, olive oil, egg yolk, honey, and seasonings in a small jar or measuring cup. Whisk to combine and then pour over salad. Allow salad to rest for at least 30 minutes before serving.