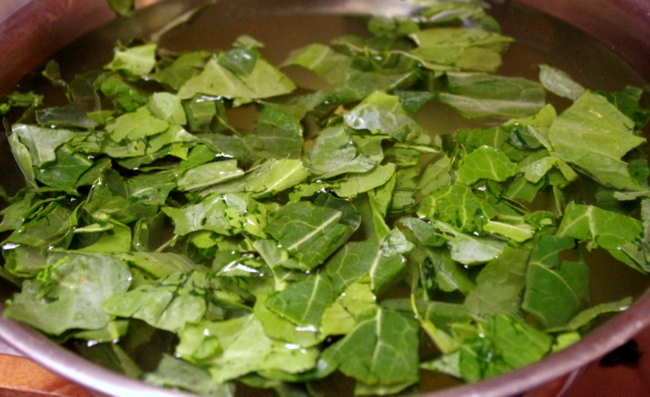 There are few things as fulfilling to me as heading out to the garden or the chicken coop and collecting food for a meal we will soon be eating. As we continue to learn about healing our land and producing food in a very different terrain and environment than we came from, there have been only a handful of vegetables we have been successful with.
Sweet potatoes, beans, lettuce, the few beets I skeptically threw into the ground which are now shockingly healthy and huge in our clay soil.
And then there are the collard greens. It all sounds very southern, but if we could just grow these nutritious leafy greens, sweet potatoes, and beans – all in abundance – that that could be a huge part of our food needs. A couple of calorie crops and some greens is all we really need.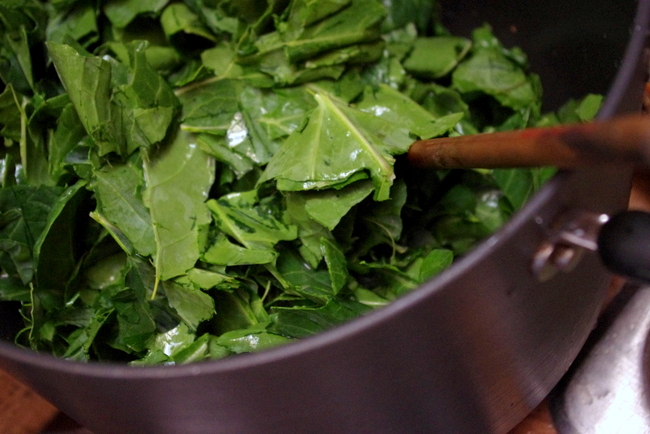 That hasn't stopped us from planting perennial trees and shrubs – 3 more apple trees, a couple of fig trees, and another blueberry bush are all going into the ground today. Oh and the cabbage, peas, red potatoes, garlic, onions, herbs, tomatoes, tomatillos, okra, and peppers are coming along too… because we just can't help ourselves.
But these collard greens have been a consistent source of nourishment for us over the past few months. From approximately 6 plants we have gotten a generous bunch of greens pretty much every other day.
I have made big pots of greens with bacon and onion and garlic.
I have made stir fry after stir fry with collards and carrots and all of that pork I canned this winter.
I have made frittatas with homegrown eggs and a bit of bacon and a generous amount of greens.
They have become pork stew and rooster soup and simply a delicious side dish when sauteed in lard with an onion.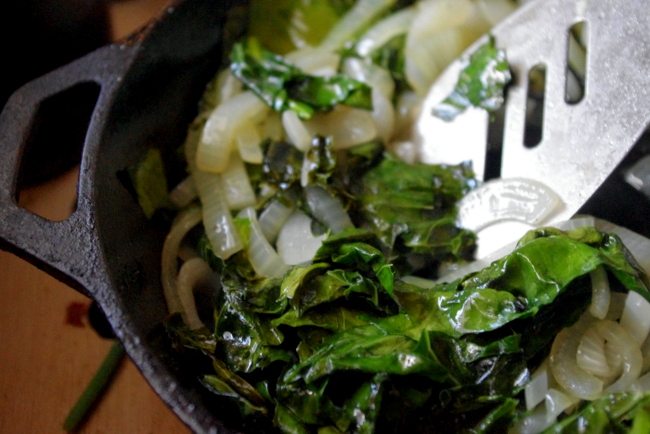 I think we'll be able to squeeze a few more weeks of harvest out of these guys before they bolt. When we ordered seed in January I found a couple of heat-tolerant heirloom varieties, Green Glaze & Variegated, that I'll be planting as soon as the rest of those beets come out.
They say the Green Glaze variety could produce greens for us for years due to its heat and frost-tolerance.
I'm all for perennial collard greens.