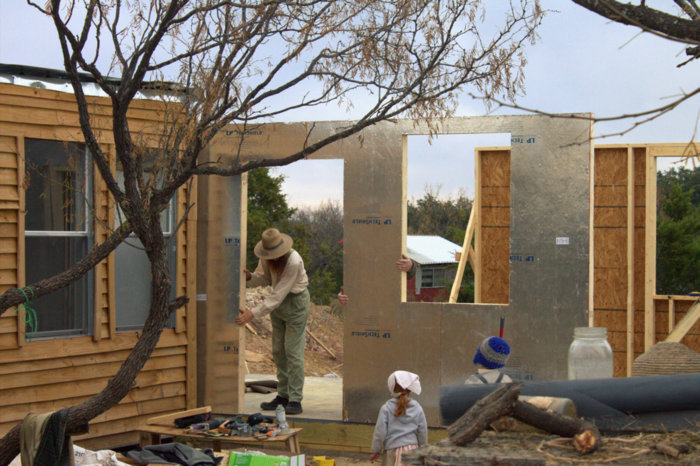 Since I took these photos, rafters went up and I stood on a ladder holding a big old doohickey while Stewart screwed it in and I wondered how he does this day after day without face planting.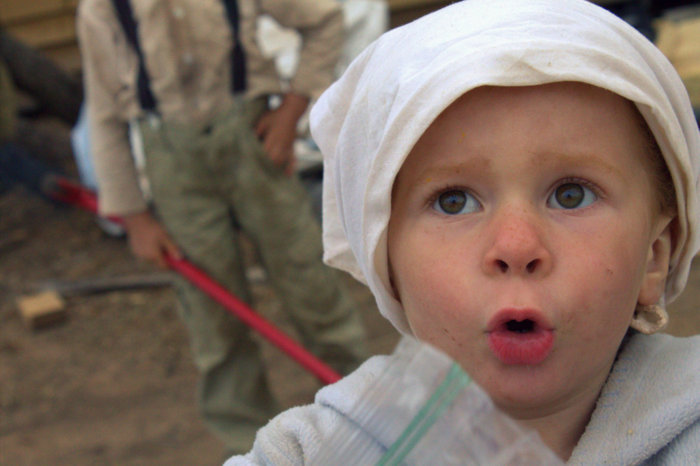 Stewart has been working on the addition for much of his days and, with the help of family and friends, walls are up. How he's done it, I couldn't tell you. He works around his girls' naps. He works around weather and cloud cover and tools that won't charge. Also, we've been sick for approximately three weeks, one after another falling except him. We do feel on the mend thanks to some deep nourishment but it was a doozie, those viruses handing off the baton one after another.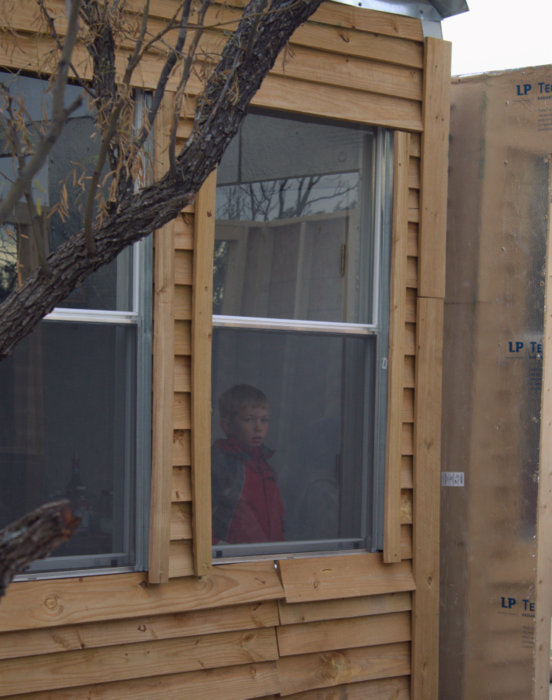 And little ones watched the action from the warmth of inside…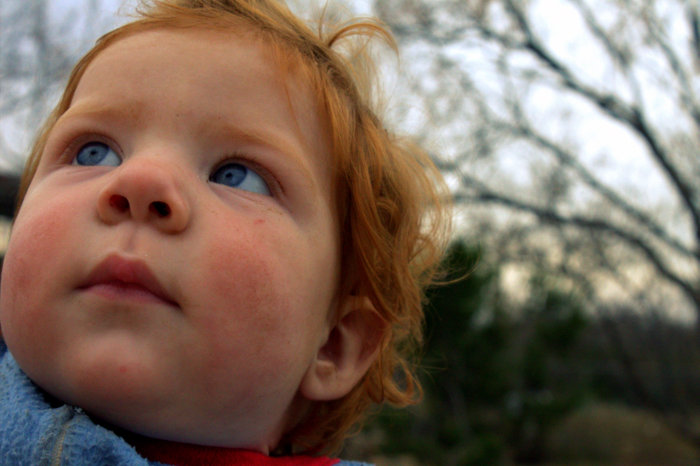 while others clung tightly to Mama. Ruthie and I went back to newborn days – her sleeping on my chest, me not minding so much as I watch the last of her baby days pass by so bitter sweetly. (Dear Ruthie: Slow down. Love, Mama.)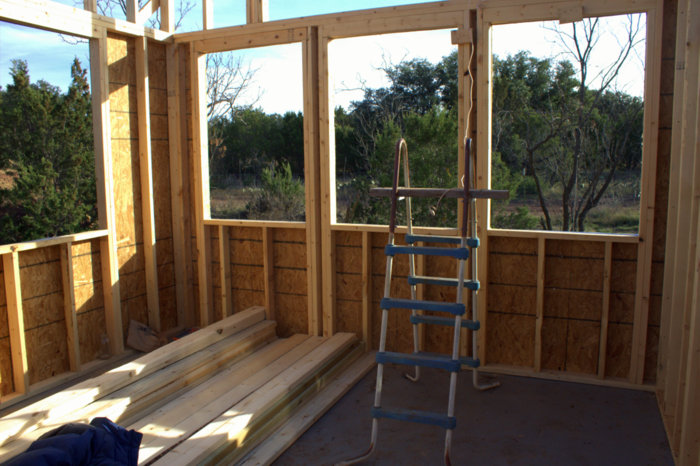 This might be the heart of our home someday. If the Lord allows, I might flip a thousand sourdough pancakes a month in here and brew kombucha and watch pudgy little hands grasp cups of raw milk. Maybe someday I'll ferment homegrown vegetables and clean up a million messes and continue to pile dirty dishes directly on the floor. Some things will never change, after all.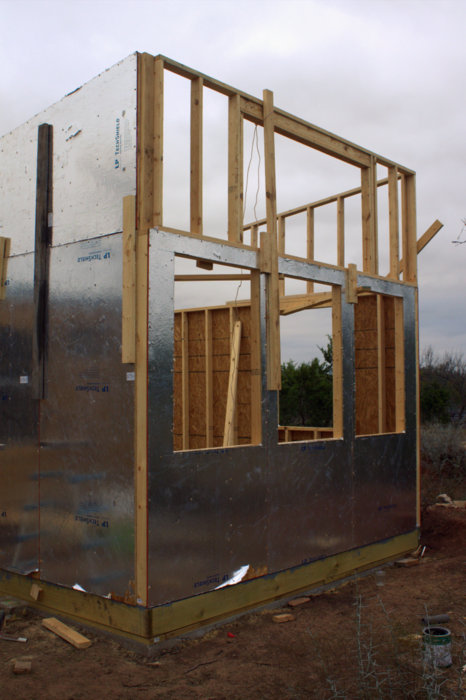 When asked what I wanted in the kitchen, windows topped the list. Both for the breeze they bring into this space on the hottest days of the year and for the light it allows on these darker days of the year.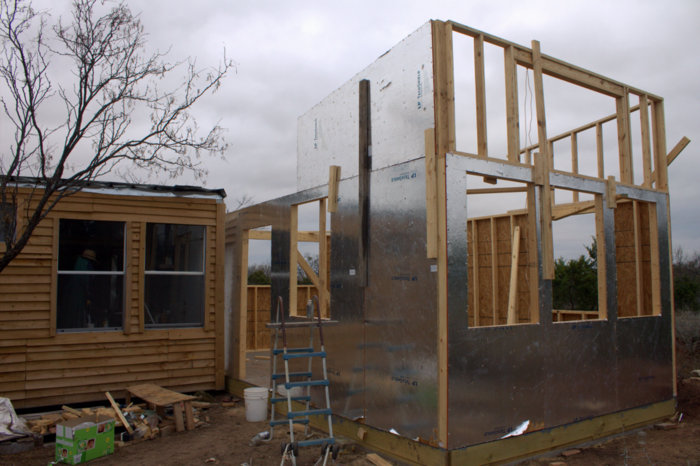 So yeah, Stewart put in just a couple of windows, one of which will be at the peak of the roof above the kitchen. I think the idea is to let the hot air out near the high ceiling.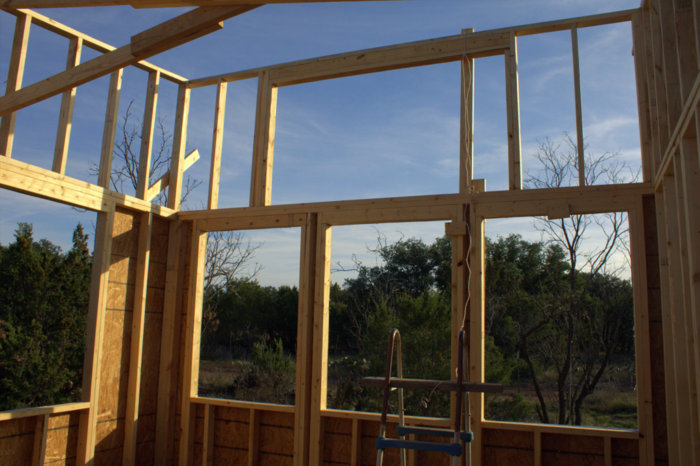 But don't ask me, I just hold doohickeys while trying not to break something.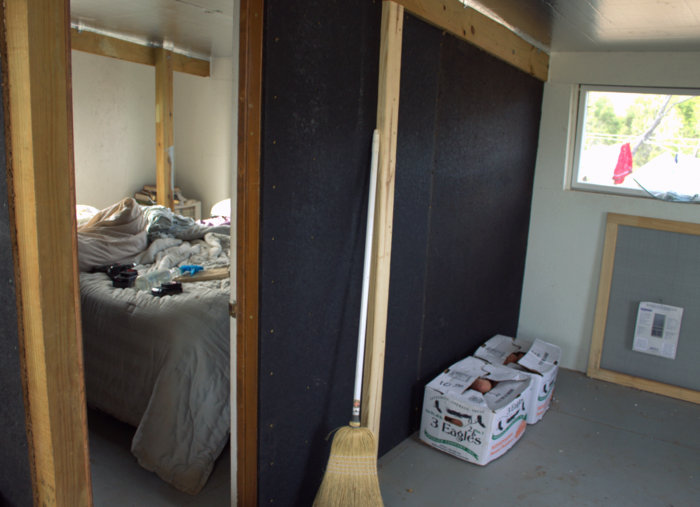 Oh, and walls! We put walls and a door around our bed and we're calling it a bedroom. Also, I may or may not have purchased sweet potatoes in a quantity that outweighs my husband.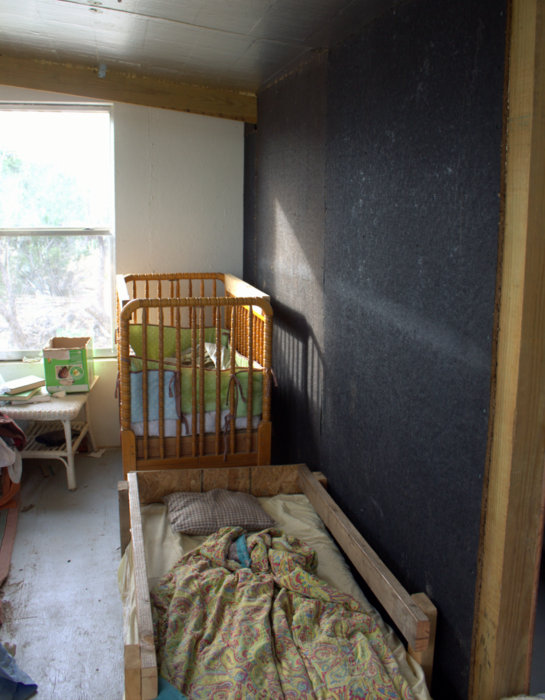 I knew if I didn't throw these photos up here that it would be far too long before I eased back into this space. So hello, again, and I missed you all.