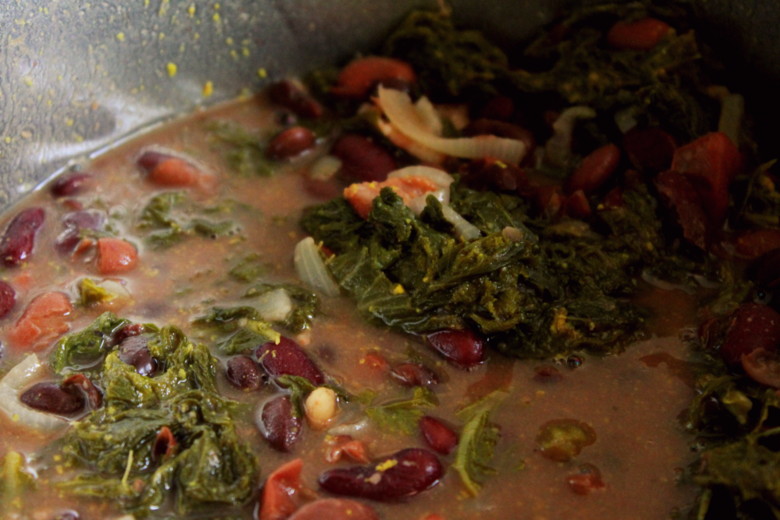 My Grandmother was a tough lady, a farmer's wife, a cook for many. My Dad told me stories of how many chickens she would cook at once for her six children and many farm hands. There were many things she taught me, not the least of which had to do with feeding others.
Into her 80s and 90s she continued to serve our large family wonderful meals. Oftentimes supper consisted of various sandwich meats and bread, canned fruit and jello, homemade cookies, and quite frequently a piping hot glass baking dish filled with what we called hot dish. She would pull the extra-crunchy peanut butter from the refrigerator, lay out plates and bowls of goodies; and then this petite woman would take a frighteningly large, piping hot dish from the oven and transport it with grace to the table.
One of of these hot dishes – and one that left an impression on my own husband – was calico beans. After she served up my new husband just months after we wed, I asked her for the recipe. It was a simple mixture of beans, a little meat, brown sugar, ketchup, and mustard. Tangy and sweet; humble yet satisfying.
I miss her and think of her often, especially when I'm feeding my own brood – stretching what we've got from the garden and the pantry.
When mustard greens came from the garden, it seemed natural to pair them with inexpensive beans for a simple lunch. The inspiration was, of course, from my Grandmother and it is now one of our favorite ways to eat a mess 'o greens.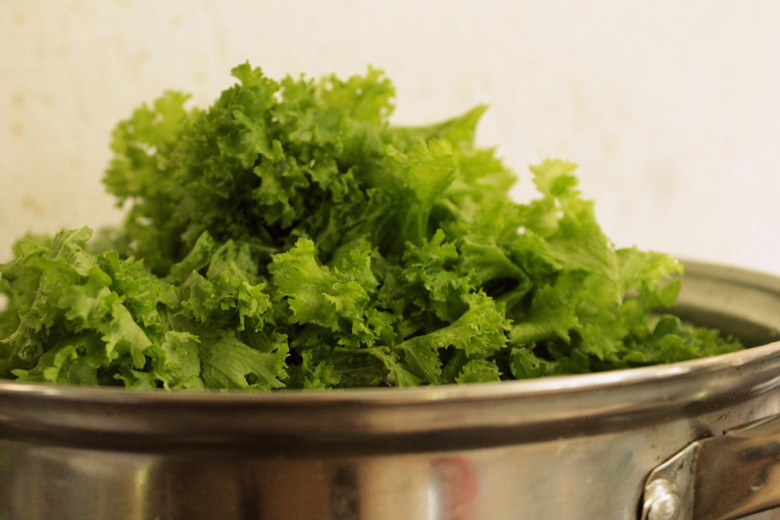 Calico Mustard Greens and Beans
Recipe Note: Turnip, mustard, collard, or kale greens are all suitable for this recipe. Also, don't cook down the liquid too much… it makes for a great dip for breads or splendid slurping from a spoon.
Ingredients
1 pot full of mustard greens (approximately two very large bunches)
3 strips of bacon, diced
1 onion, diced
3 cups prepared or leftover beans (black-eyed peas and pinto beans work really well)
1.5 teaspoons prepared mustard
2 Tablespoons honey
a few dashes of cayenne
Directions
Fill a medium Dutch oven with mustard greens, washed, rinsed, and torn into bite-sized pieces. Add the bacon, onion, and about 1/3 cup water. Cover the pot and bring to a simmer. Turn the heat to low, season the greens with a pinch of salt, and cover. Simmer the greens, bacon, and onion for at least 45 minutes, checking periodically just to be sure that the liquid doesn't dry out.
Once the greens are wilted down and made tender and mellow by the long cooking time, stir in the beans, mustard, honey, and cayenne. Simmer, with lid removed, for at least five minutes, longer to cook off any excess liquid.
Taste for seasoning and add more salt or cayenne as needed. Serve next to homemade bread or a salad.