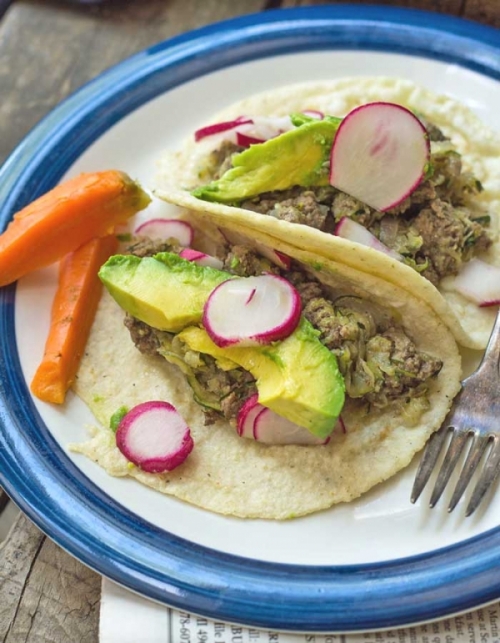 We eat tacos around here all of the time. We eat a lot of bean tacos, quite a few meat tacos, and a few egg tacos when the mood strikes. There is just no reason, in my opinion, not to eat tacos just about every day. I probably would have said that even before we moved to Texas.
Since I make tacos from whatever we happen to have around, summer squash seemed a good fit. We've got loads of it this time of year and our neighbors have dropped off a basket or two of their own. The problem is, not all of the children like it as much as Stewart and I do. But they do love tacos.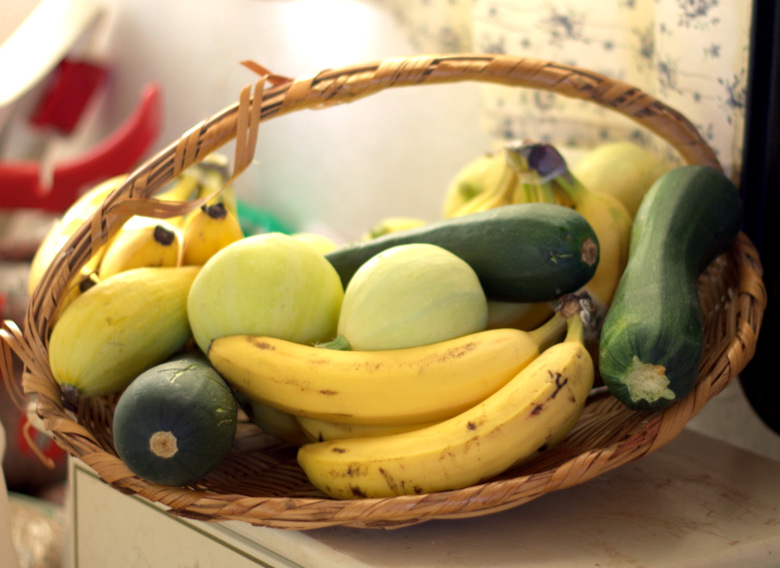 So when I was shredding some up for zucchini bread the other day, I thought I'd just go ahead and shred a couple of extras and throw them into the meat mixture for lunch. The tacos were delicious, topped with avocado and radish. The best part was that my squash-loathing four-year-old didn't even notice it and scarfed two big tacos before I even started on my own plate.
A word on fixings. While the taco filling itself is delicious and our favorite homemade corn tortillas from this masa could make any taco sing, fixings can also make or break a taco. We like something a little zippy in our taco, often in the form of a spicier sauerkraut. On this day Abram's fermented carrots happened to be on the table and made a great crunchy, tangy addition alongside the radish and avocado.
But it's hard to go wrong here.
Shredded Zucchini & Beef Tacos
Ingredients
2 Tablespoons lard or coconut oil
1 pound grass-fed ground beef
1 small red onion, minced
2 packed cups shredded zucchini or summer squash
2 garlic cloves, minced
1 teaspoon ground cumin
1 teaspoon chili powder
salt and cayenne to taste
juice of one lime
Directions
Heat a skillet over medium heat and add the cooking fat and beef. Cook for approximately five minutes, breaking up the meat into small crumbles. Add the onion, zucchini, garlic, spices, and salt. Continue cooking for approximately ten more minutes or until the meat is thoroughly cooked and the zucchini has had most of its moisture cooked out.
Remove from heat and add lime juice. Stir and taste for seasoning. Add additional salt and cayenne as desired.
Serve with fresh tortillas and favorite taco toppings.