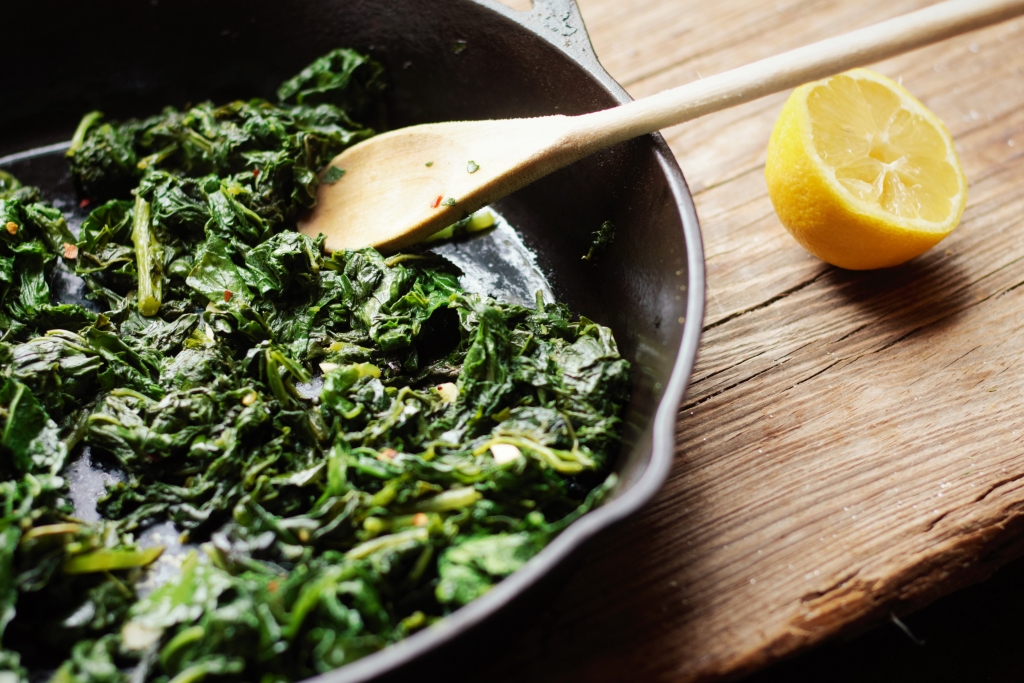 Right now our chicken field is the stuff of green dreams. I haven't gotten out there to show you photos yet, partially because I tend to shoot out there to pick some supper fixings and shoot back in before the munchkins start getting restless.
I can walk down rows of kale and turnips and sweet potatoes and choose what it is that suits my fancy. There is also a lone collard plant, a holdover from the summer garden that we are hoping to save seeds from. If it survives summer here, we're anxious to keep that line going. Frankly, if it grows we'll learn to eat it in this place which is no respecter of seasons.
And so, having endeavored to grow our own food five years ago now, and having multiplied the mouths to feed faster than the crops to harvest; we talk of counting calories. Potatoes, sweet potatoes, beans, winter squash, milk, eggs, meat. Help us, oh Lord, to grow the calories we need to feed the precious mouths we've been given so that we might separate unto you more and more.
Because I know deep in my bones, after five years of failing and seeing only His hand in the successes, that if we are to really, truly grow enough food it will not be because of the work of our own hands. Or maybe I haven't learned this lesson at all; maybe I need it over and over again. But that is not for me to decide.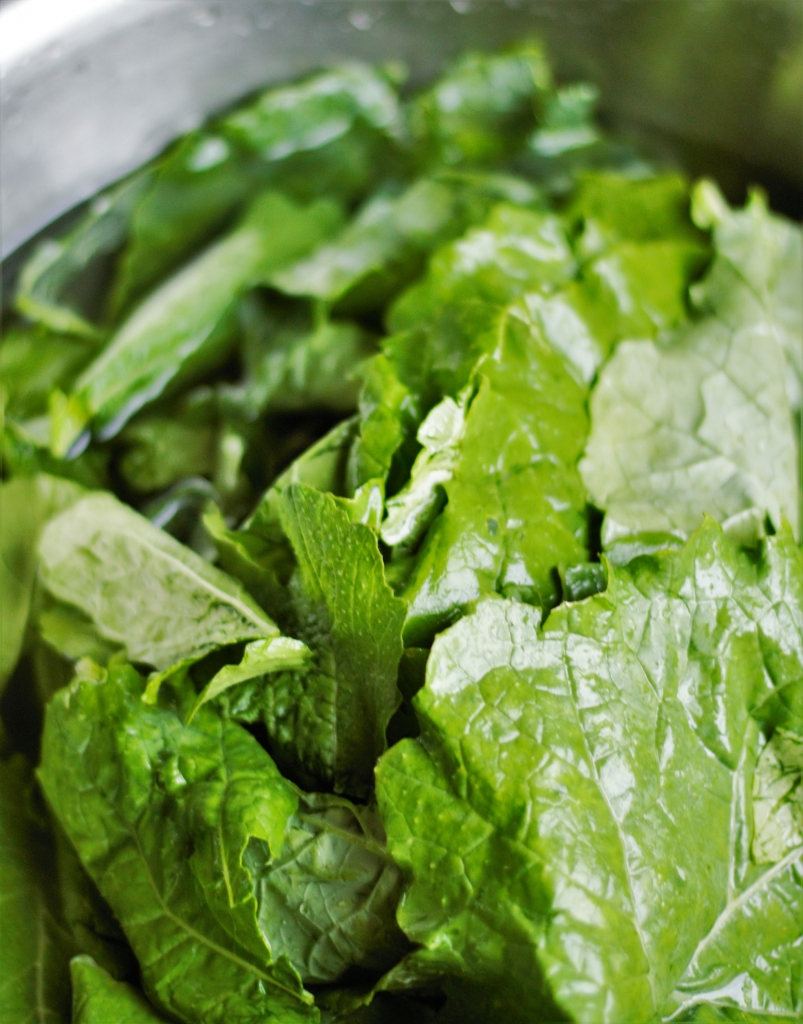 We have been given a field of greens this season, so I've been trying to find new ways to feed them to the family. Turnip greens are especially pungent and a fast cook such as this will not mellow its fervor. What does, however, is pungent garlic, spicy red pepper flakes, and tangy lemon.
The children don't love eating dishes like this, I'll just be honest. But greens are an underrated currency in the traditional foods dialogue, I think, and so I get them into the little ones however I can. These Calico Mustard Greens and Beans are a good one and the Southern Style Braised Greens is another favorite, but bacon is still a ways off for us.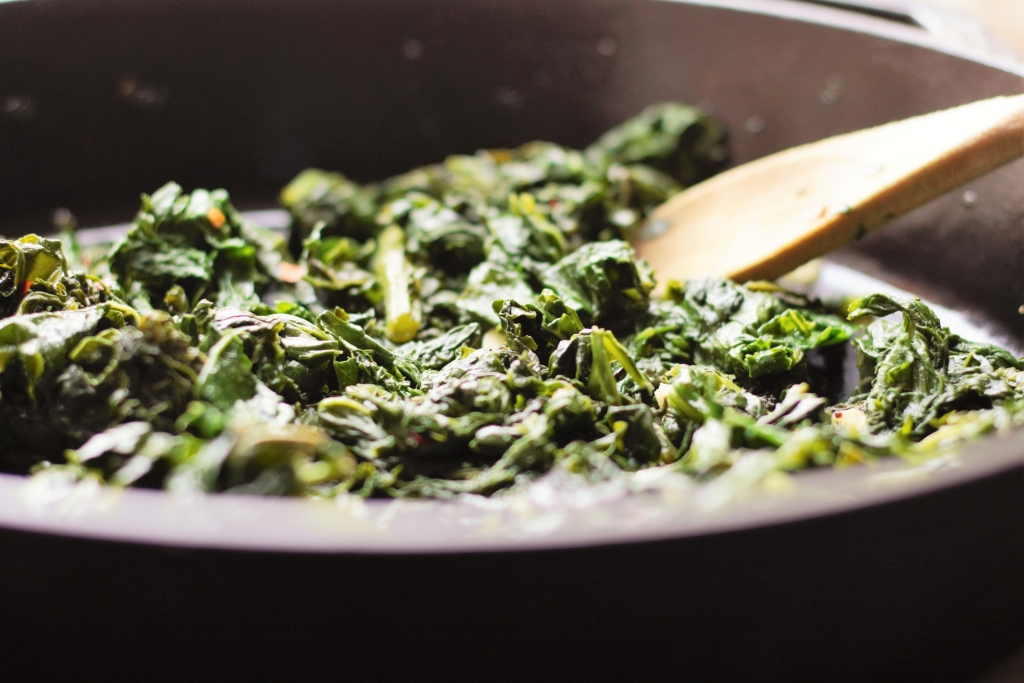 Italian-Style Mess O' Greens
Serves 4-6, depending on your zeal for greens
Ingredients
3 Tablespoons lard, tallow, or coconut oil
~3 large bunches of turnip, kale, collard, or sweet potato greens
3 garlic cloves, sliced
pinch of red pepper flakes
1 lemon, divided
Directions
Heat the fat in a large 12″ cast-iron skillet over medium heat. Tear the greens into the pan, stirring occasionally to wilt them down, until all fit into the pan. Cook for five minutes or until the greens are wilted down.
Add the garlic and red pepper flakes and stir to cook two minutes more. Remove from the heat and season with salt and the juice of half a lemon.
Serve with lemon wedges and a smile, for those who need a little reassuring that these are, in fact, delicious.