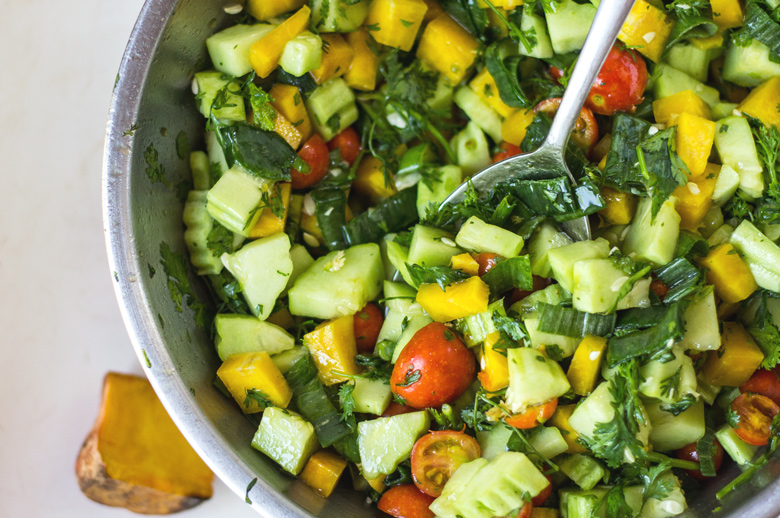 Oh Texas June, you befuddle me with your shiny garden produce set to the backdrop of triple digit days. Summer technically hasn't even begun yet but the green beans and squash and tomatoes are needing extra water and mulch to survive the heat. Whereas I was once picking strawberries and peas on warm Midwestern June days, I now find myself at the tail end of summer harvests and watching the okra reach for that mid-day sun.
And so here we are, picking giant cucumbers and making pickles, the lettuce and radishes and peas long since replaced. It is full and it is rich and it is surely summer if we get to eat just a handful of red ripe tomatoes here and there, right?
"But it isn't even summer yet!" remarked Elijah this morning, ever the knower-of-facts and corrector-of-Mamas. True, but if it's over 80, it's summer… and who decides that summer starts the same day in Minnesota as it does in Texas anyways? I'm sure there is a logical explanation somewhere but unless it involves tomatoes, it is lost on me.
So I think I'll just pick some green beans, eat this salad, and call it summer, even if Elijah and the calendar say otherwise.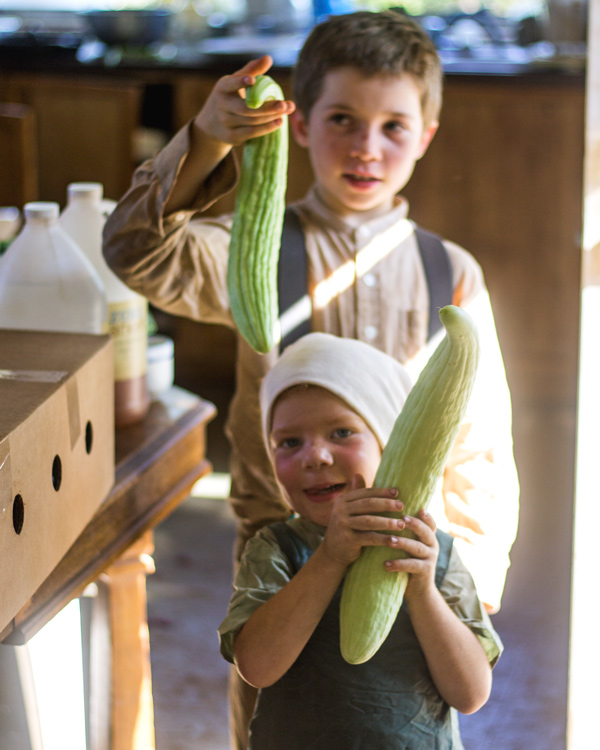 Cucumber, Tomato, and Golden Beet Salad
Note: Raw beets are wonderfully delicious and healthful but we have only had success with a small patch this spring. Because we prize them for their nutrition, we use these golden beets from Azure as a great addition to the vegetables currently coming from our garden.
Ingredients
2 yard-long cucumbers (or 4 smaller)
2 cups cherry tomatoes
2 large golden beets, peeled
1 cup fresh cilantro
4 green onions
3 Tablespoons apple cider vinegar
4 Tablespoons extra-virgin olive oil
salt to taste
Directions
Chop the cucumbers and beets into bite-sized pieces and toss into a medium mixing bowl. Mince the onion and cilantro and add to the vegetables along with the tomatoes.
Toss together and then drizzle in the vinegar and olive oil. Season to taste generously with salt.
Let sit for 20 minutes to allow flavors to meld before serving.