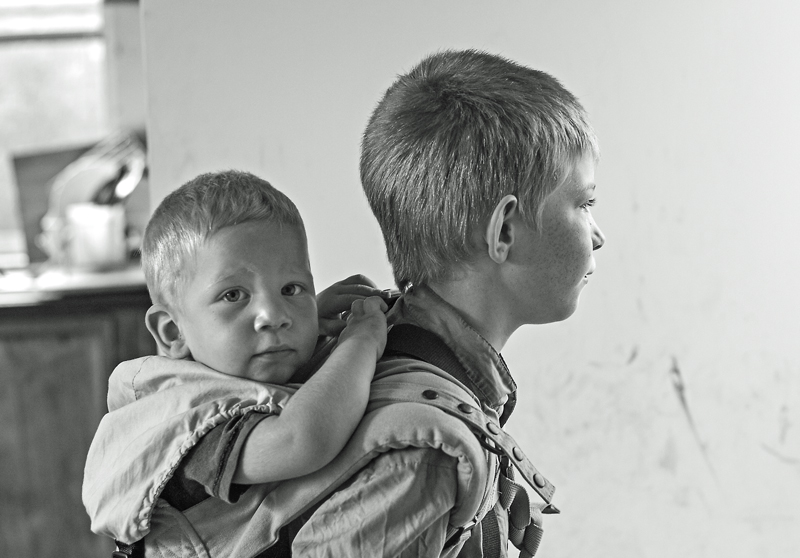 There is no denying the passing of time when one is a Mama. Days turn to years and years into a childhood and suddenly our firstborn is up to my chin.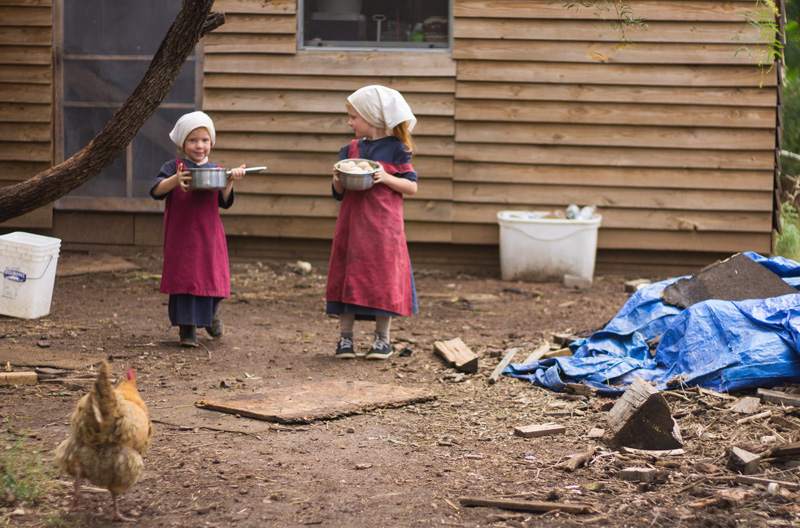 The girls used to love helping me carry slop out to the hogs. I say used to because the hogs have been gone for quite some time – something I apparently forgot to mention here. Two were harvested and one simply got away and we are thankful for the unexpected provision of meat.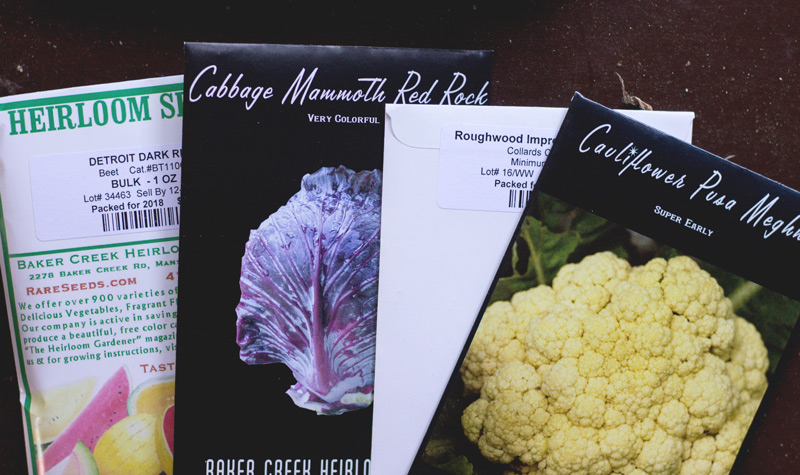 It seemed as good a time as any to plant seeds a few weeks ago so out we went with brassicas and beets and dirt beneath our finger nails. And now here we are, warm and no rain since and thankful I remembered to only plant half the seeds from these packets.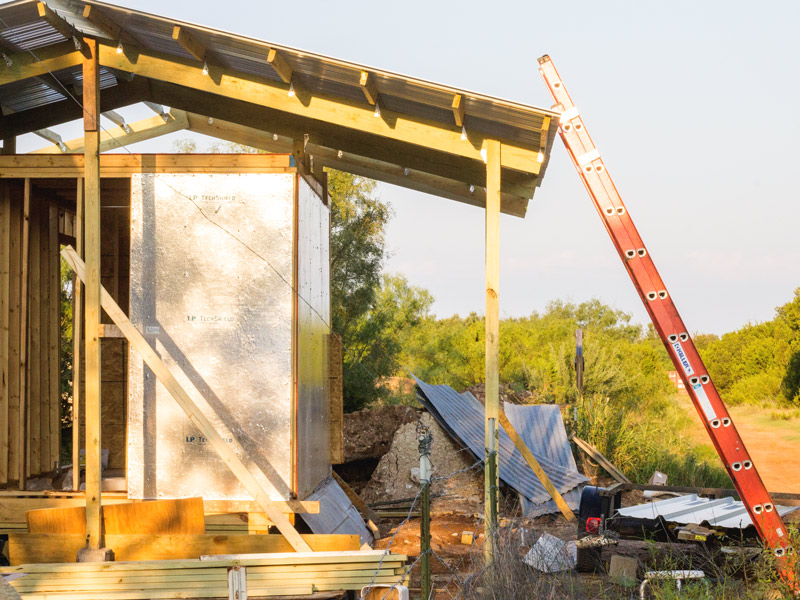 The big project lately has been the root cellar and the roof over it to keep the water away. The roof is now done, the gutters up, the steps put in. This room over top has many possible uses so we will see how it ends up.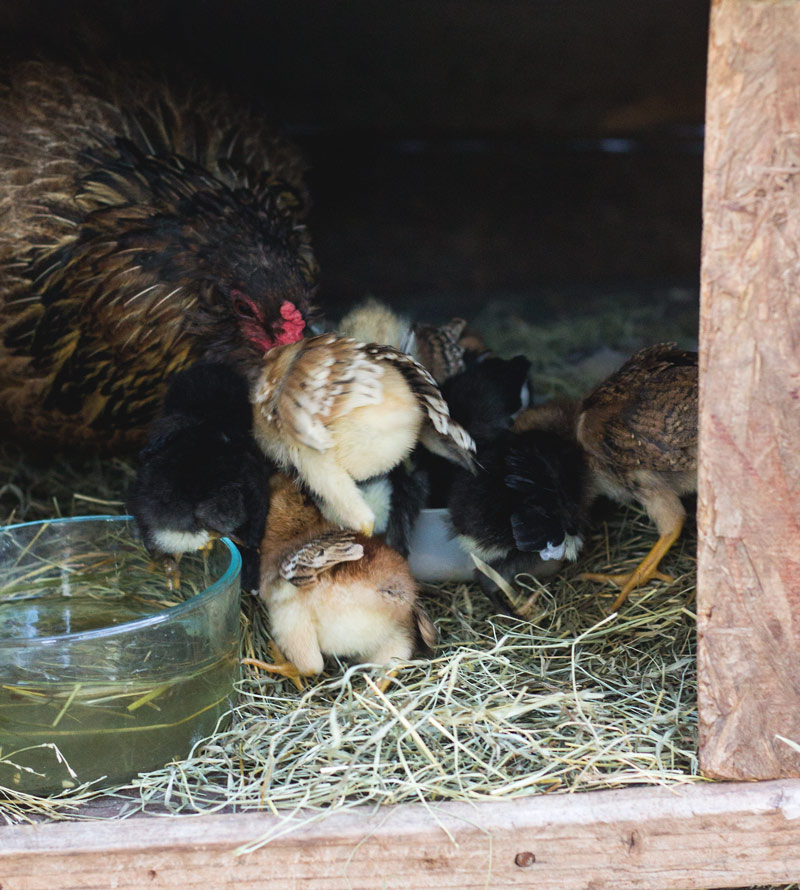 And there are new chicks! A few broody hens all hatched out around the same time and so every morning I hear their little chirping from near the barn. It is no less than a miracle every time this happens; a direct provision from God. We are grateful.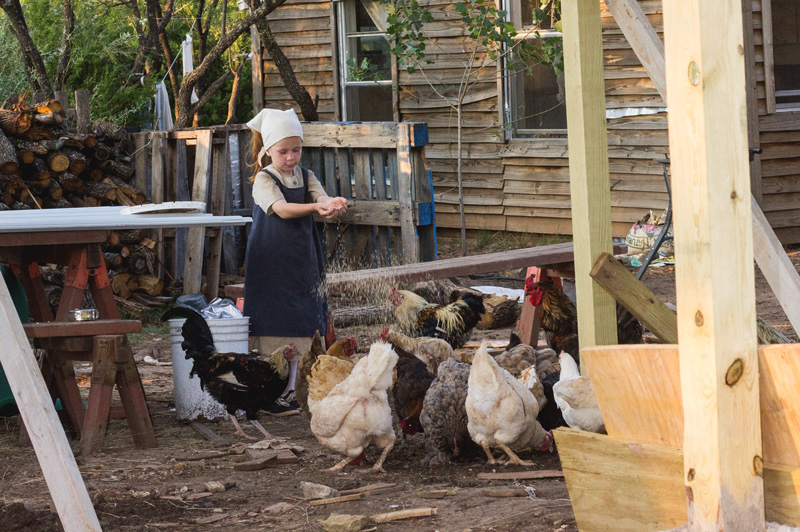 And so the flock thickens, as they say (they don't really say that, do they?). But the chicken flock continues to grow and the young ones are more than eager to send feed flying in whatever direction it might be taken to supplement the weeds and bugs these birds spend their days finding.
The evening milking is barely happening before dark; the morning milking sometimes even sees a sweater. September is here with her golden light and whispers of fall but I think we will plant some seeds indoors this week while we wait for the last warm days of summer to pass us by.
How are things at your place during this last month of summer?