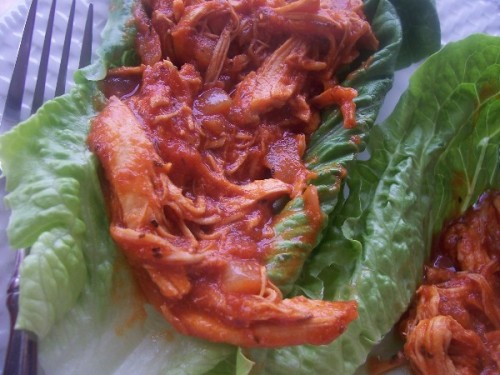 Better, indeed.
I think it's been at least three years since we had bottled barbecue sauce in our home. Not because we don't love barbecue sauce, but because of the HFCS and huge amounts of sugar in the "natural" brands. So when I saw this recipe in The Garden of Eating I knew it would be the first one that I would make.
I didn't think that it would taste like the bottled barbecue sauce, and at first it didn't. I wondered what my husband would think of it when we ate it with leftover chicken. I wouldn't exactly call him a picky barbecue sauce conossieur, on the contrary, he has simply eaten a lot of commercial barbecue sauce in his day.
To my delight, and his, he loved it. I can tell he loves something I make when he takes a bite and instead of saying something about it he is silence. So I look at him in anticipation and he says "mmmhmm" without ever stopping to speak. Now it tastes like barbecue sauce should taste like: nuanced, smoky, barely sweet, tangy, a tad spicy and absolutely delicious.
So perhaps you could call this man-pleasing barbecue sauce, but us ladies will love it too.
Best of all, it's base includes nourishing chicken stock and it is sweetened with stevia. I found that it didn't even need the optional addition of honey.
Next time I will make at least a double batch and freeze some for later. It comes together rather quickly, but I have a feeling that with summer nearly here we will want to use this sauce often on fresh vegetables, meats and as a dipping sauce for anything and everything.
Better Barbecue Sauce
from the Garden of Eating by Rachel Albert-Matesz and Don Matesz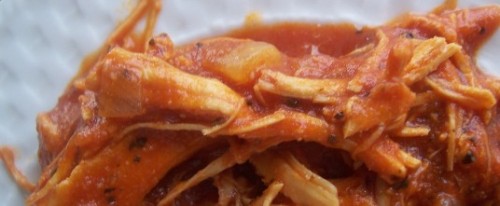 1 tablespoon extra virgin olive oil or unrefined coconut oil
1 cup minced fresh onion or 1 tablespoon dried onion flakes
1/2 teaspoon unrefined sea salt or 1 tablespoon tamari soy sauce
3 cloves minced garlic or 1 teaspoon garlic powder
1 teaspoon ground cumin (preferably ground fresh)
1 teaspoon dry mustard
1/3 teaspoon ground chipotle (smoked dried jalapeno pepper)
1 teaspoon dried crumbed basil
1 teaspoon dried, crumbled oregano, optional
1 (6-ounce) can salt-free, sugar-free tomato paste
1 1/4 cups water, preservative-free chicken broth or diluted or full-strength chicken stock
2 tablespoons raw apple cider vinegar or 3 tablespoons of lime juice
1/4 teaspoon stevia extract powder ***(since making this recipe again I have found 1/4 teaspoon to be too much and usually start with 1/8 teaspoon)***
1 tablespoon honey, optional
Heat oil in a 1-quart saucepan over medium heat. Add onions and stir until tender, about 5 minutes. Add remaining ingredients and whisk until smooth. Bring to low boil, cover, reduce heat, and simmer with lid ajar to reduce splattering, stirring periodically until mixture thickens, 20 to 30 minutes.
Pour into wide-mouth glass jar, allow to cool. Cover and refrigerate. Use within 2 weeks or freeze.
this post is a contribution to Real Food Wednesday