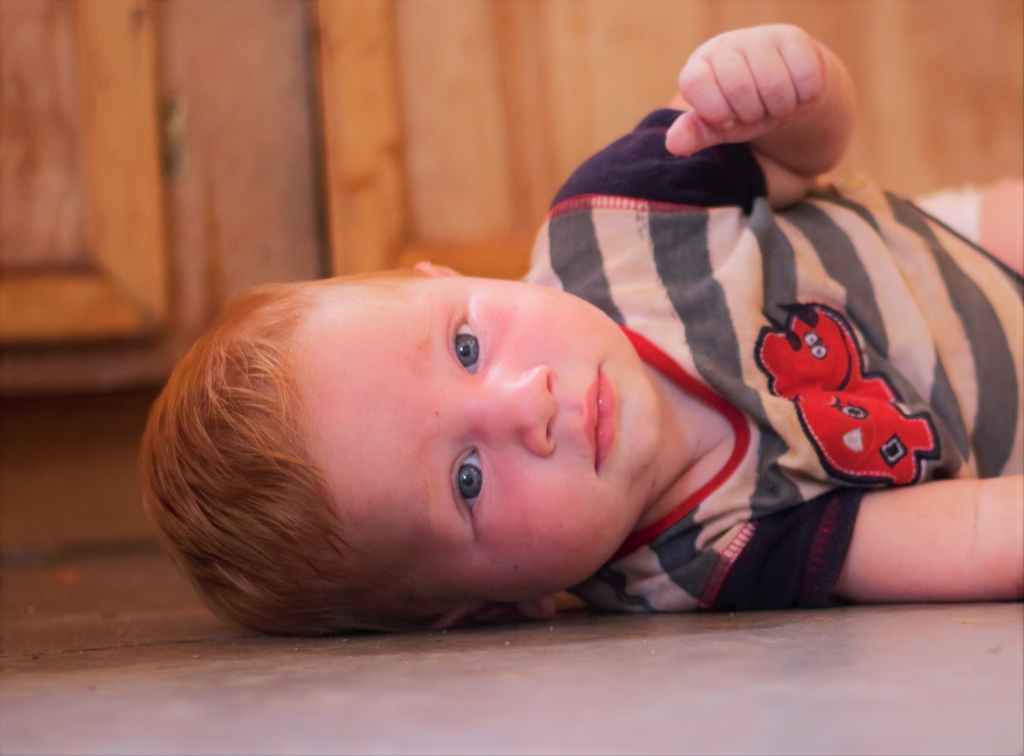 Joshua, much like his four big brothers and sisters, prefers to be outside if at all possible. He's not quite steady enough to sit up on his own, nor is he crawling. Sitting in the bouncy seat outside and watching the chickens and big sisters making dirt pies seems to ease his frustration with those factors.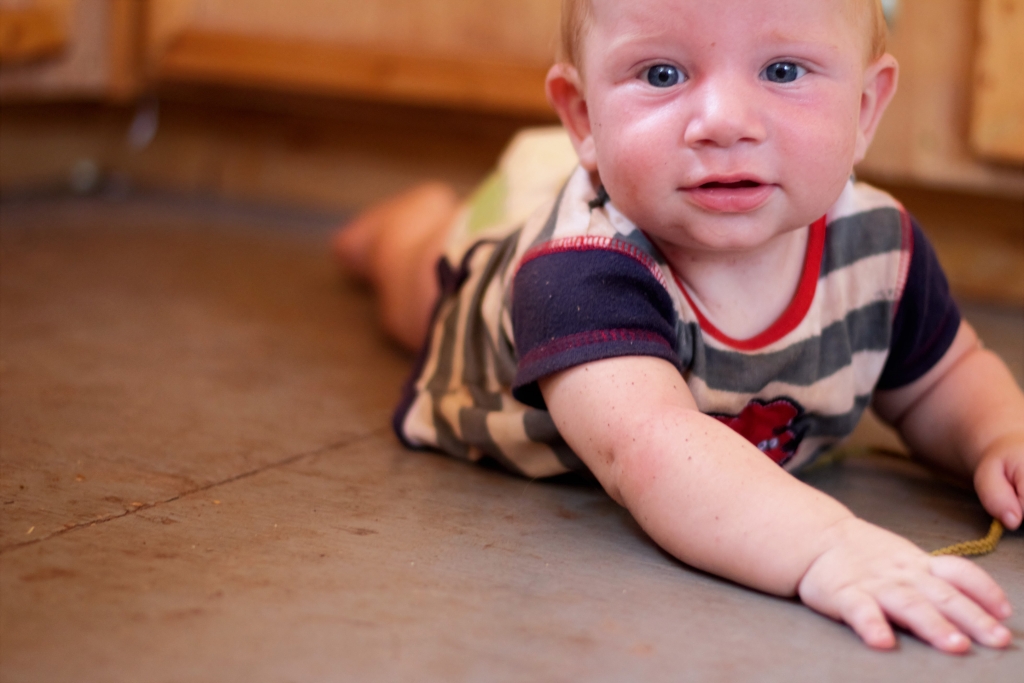 He was the first of the children born in this new house, his big sisters having both been born in that 300 square foot cabin that now houses garden tools and all manner of building supplies. And it only dawned on me the other day that he is the first baby to enjoy the new kitchen floor in all of its spacious, dirtiness. Ruthie was pretty much walking by the time I began cooking for the family in this space.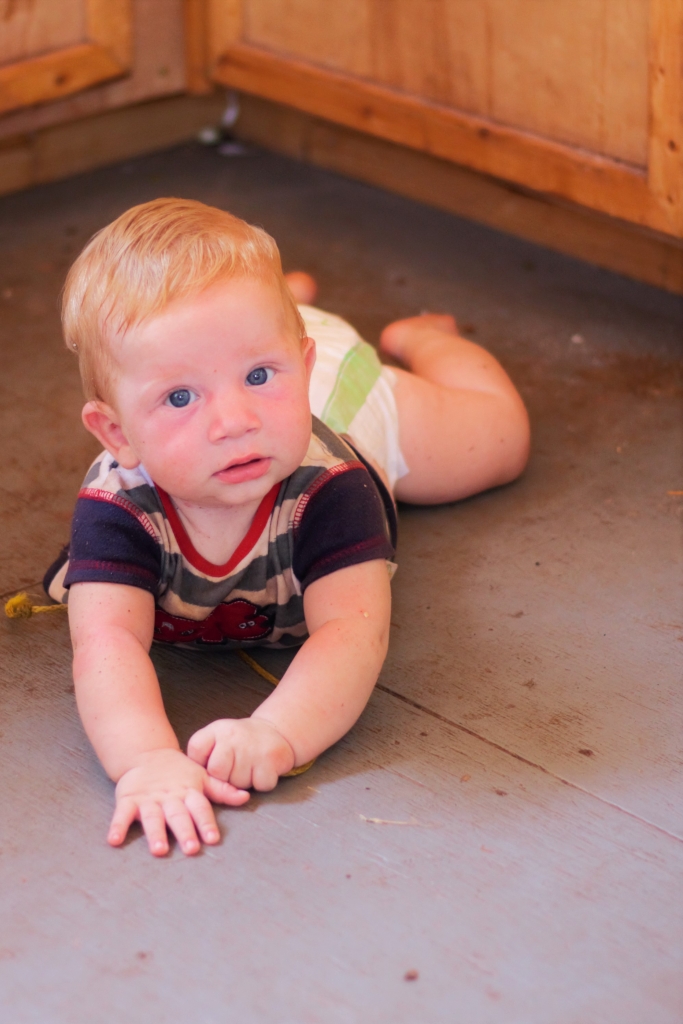 Indoors, this is his favorite space to roll around in which is good because I spend much of my day here.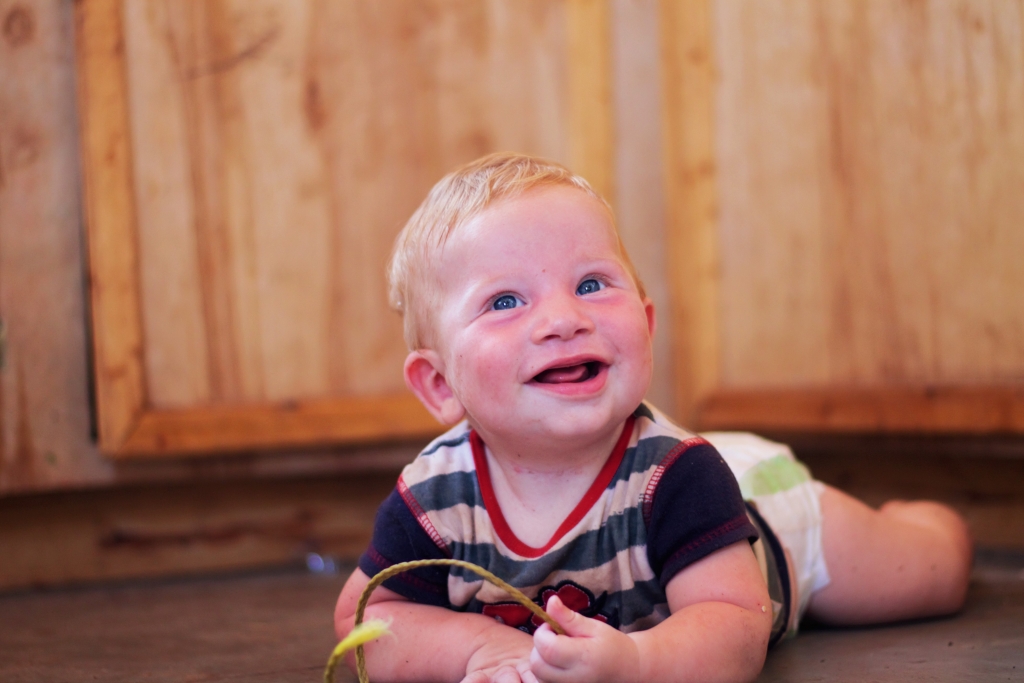 This kitchen has been such a gift with its many windows, ample counter space, running water, and cabinets galore. I don't often get caught up on the dishes and the floor could pretty much always use a sweeping, and maybe one day that will come.
For now, though, I'm just enjoying the company I get to keep.