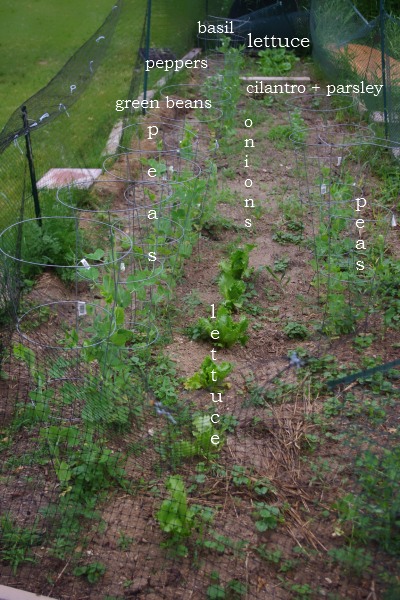 Really hot temperatures this week preceded by all of the rain of past weeks has our garden (and the weeds) going crazy. We're still only harvesting lettuce and herbs right now, but I thought I'd give you a little update anyway.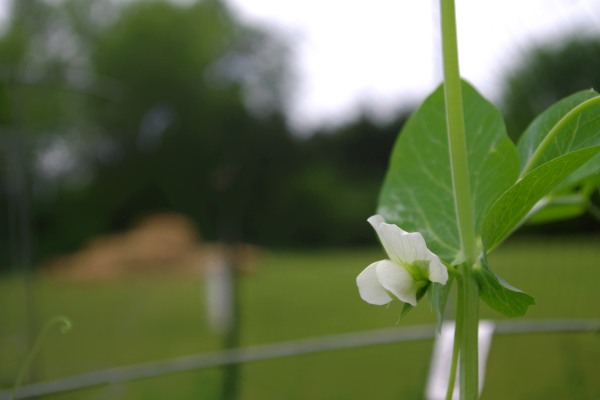 The peas are finally beginning to flower. We planted more peas than ever this year so we will see how well the crop turns out.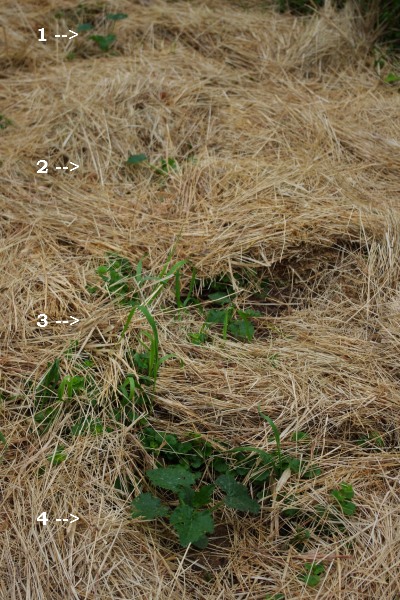 Behind the front garden (pictured at the top) we planted four zucchini plants.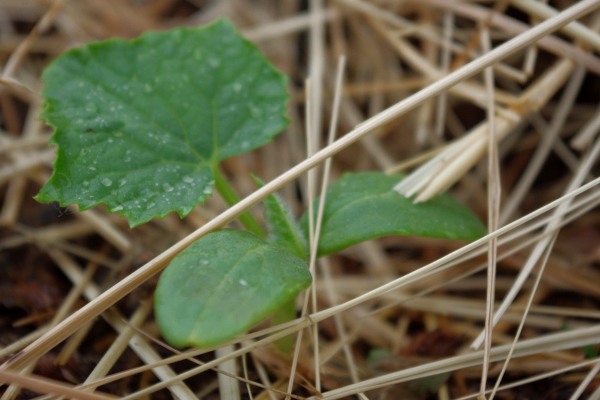 Four cucumber plants also made their way to the right of the front garden.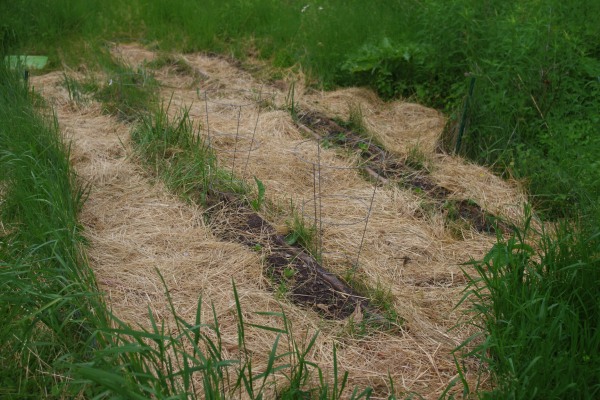 We finally cleared out last year's garlic beds and started transplanting tomatoes. We also put a few lettuce transplants throughout, hoping to take advantage of the shade provided by the larger tomato plants.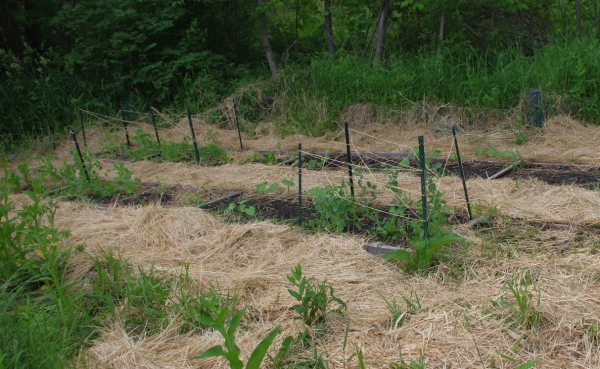 Back in the lower-lying raised bed area we finally got some mulch down to keep down at least some of the weeds. Above is the left side of this area which includes peas, lettuce, green beans, and a few strawberry plants.
Speaking of strawberries… they are starting to plump up and are close to ripening. We put some black netting over them this year to see if we can get to them before the birds and bugs do.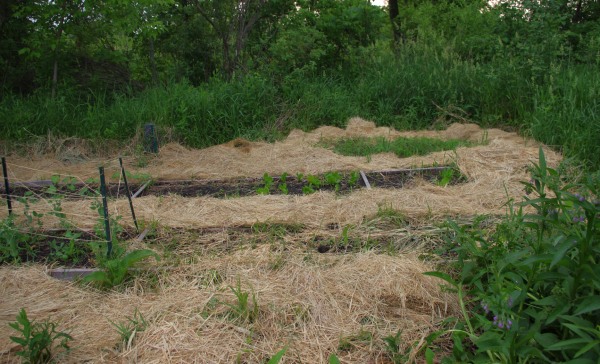 This is the right side of the back garden which holds more peas, green beans, and lettuce. In the back right is our little carrot patch and in the forefront is our monstrous comfrey plant.
As you can tell we have not weeded or mulched this area recently. There are beets back there, doing fairly well actually, but it's not pretty. To the left of the photo is another bed with some lettuce and herbs and somewhere in that jungle a few potato plants are fighting with the weeds.
That's our garden update for late spring. What's going on in your garden?