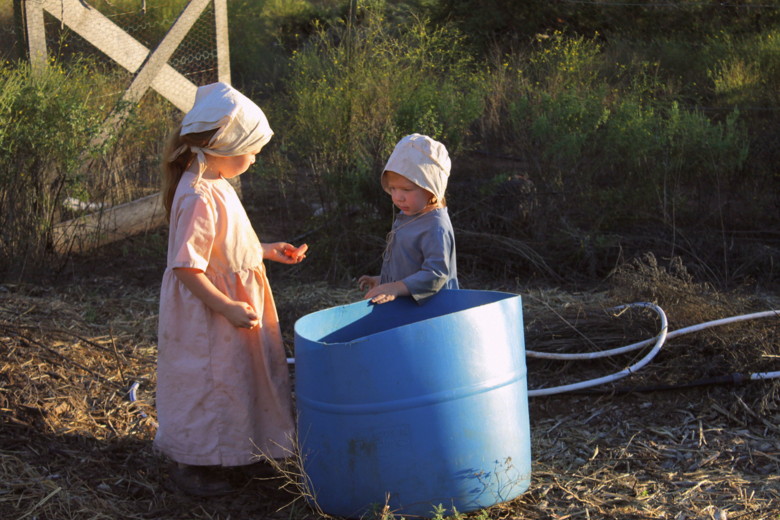 During these November days there is a little time slot in the evenings. The girls have moved on from the sleepiness of nap time but supper is still on hold until just after dark. It's not quite time to milk Abby so the boys are often traveling down the dirt road to pick up a few extra jars of milk before the dark sets in.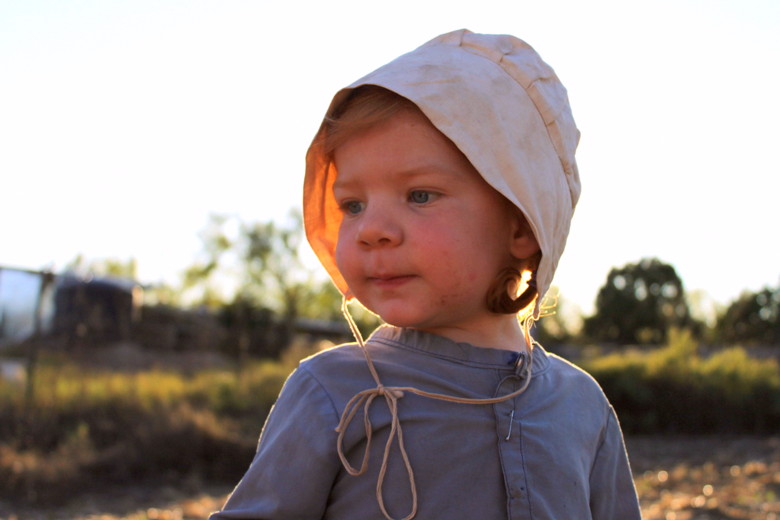 It is a natural spot in the day for the girls and I to head outside, often with their late afternoon snack in hand. We collect any eggs that my little scavengers haven't already brought into the kitchen. And now that the rain has come and the garden has gotten a fall planting, we usually make a stop to see what is green and popping through.
I didn't get a closeup of it, but behind Annabelle, to her left, is a bed of fava beans.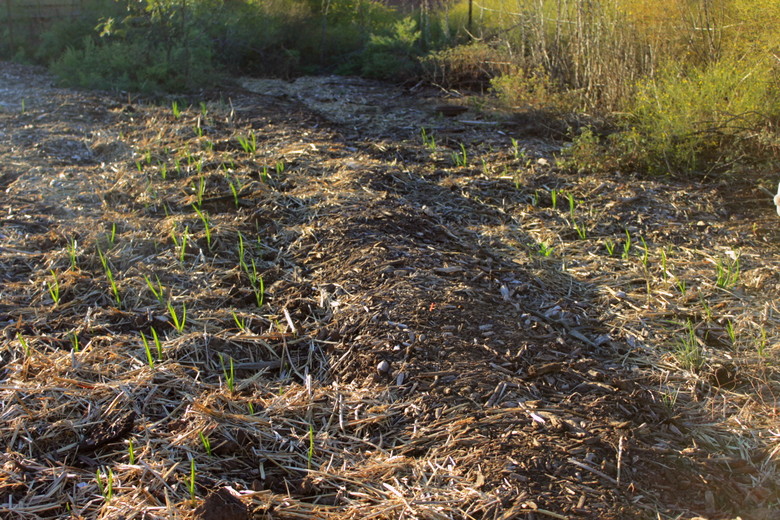 And then of course there is the fall garlic. Not pictured is also a swath of cilantro thickly seeded where the summer cilantro grew. I do love a volunteer… or thirty. There is another row out there that looks fairly uniform and, after asking Stewart, I suspect it may be Swiss chard.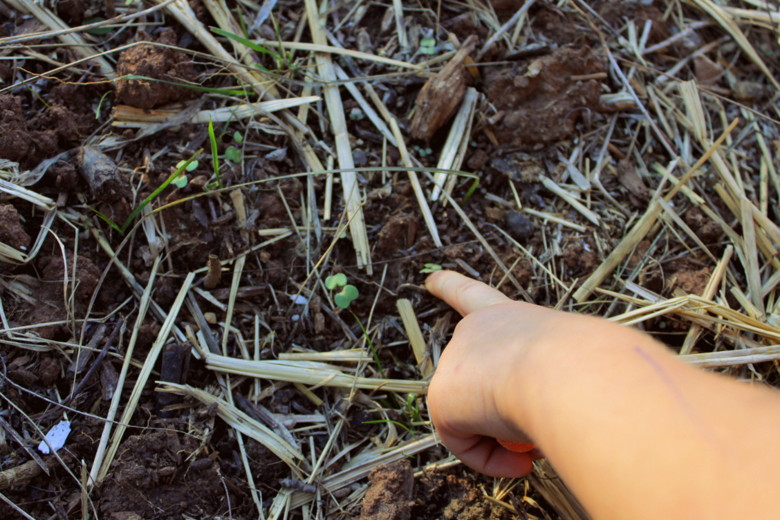 And then there is this row of kale, identified by Annie's little hand.
We planted the fall garden late this year. All of the seedlings we had started indoors died off as they too waited for the rain until they could wait no more. So, when rain did come, we headed out and planted with the first frost date not too many weeks off.
And now we wait and see what happens next.