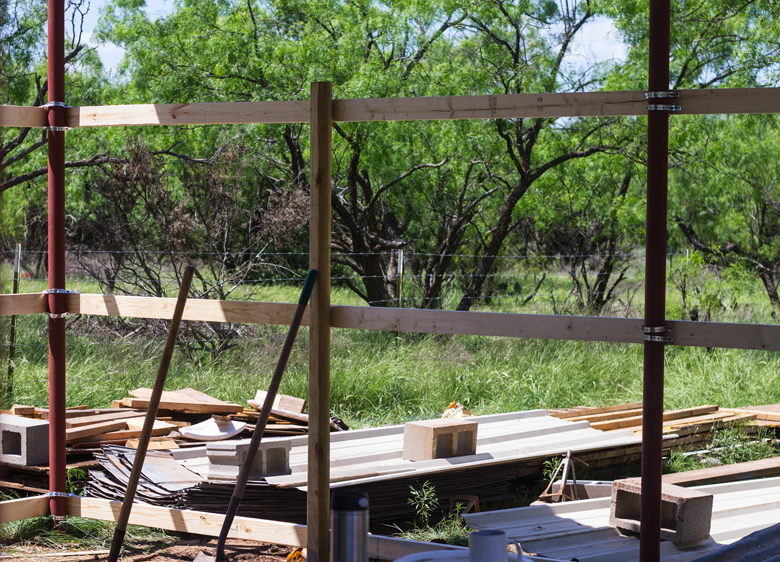 It's always funny to me to watch these projects. Whether it's been a fence or the gravity-fed water system, or even the house we currently reside in, somehow it always sneaks up on me. Stewart often bounces ideas off of me but apparently unless I am directly involved in the project, I guess I just assume it will happen someday… and then someday shows up and I wonder what just happened.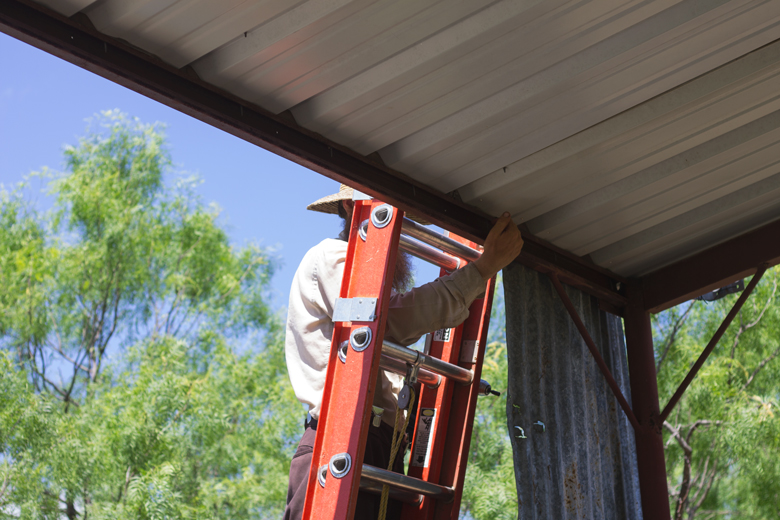 So before I knew it, Stewart was putting the tin up on the north wall. Several weeks prior we had found a good deal on a water tank but they were out of stock, so we purchased it on a rain check (is that what it's called?). Anyway, the barn construction began Thursday and Friday and by Sunday evening that water tank showed up in our front yard.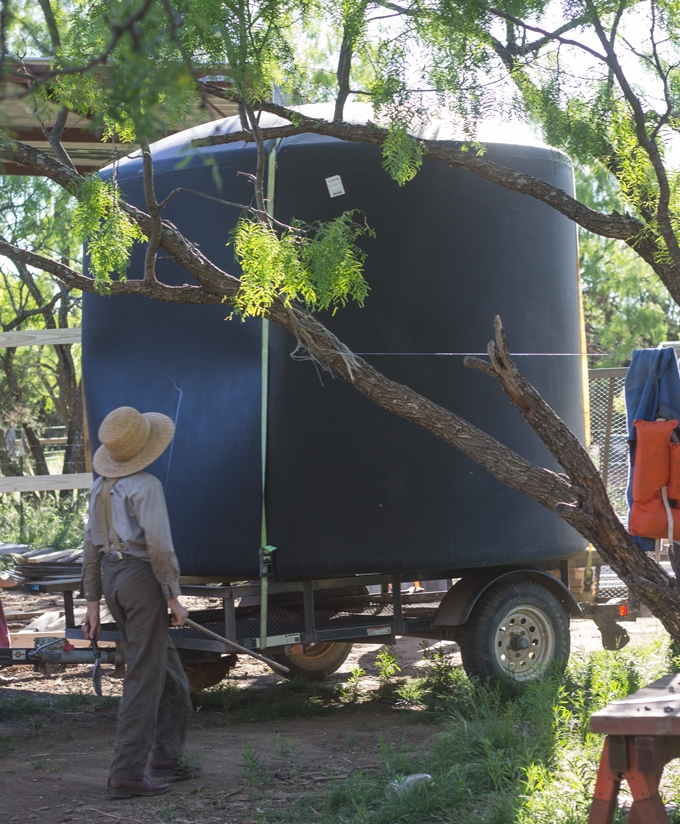 I've noticed that when it comes to projects, purchases, and fires that need putting out on the homestead, the old saying "when it rains, it pours"often seems applicable. Since the north tin wall was put up and the water tank installed, Stewart has been busy with a host of other work and homestead projects.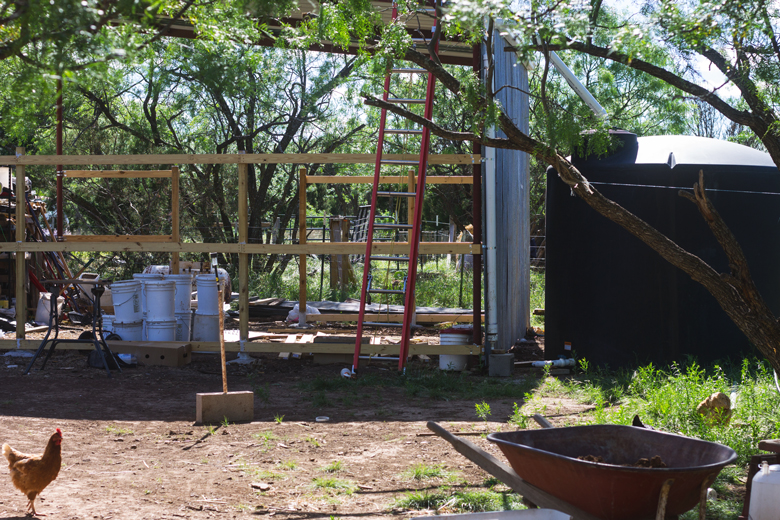 One of the projects Stewart worked on the other day is getting the gutter and piping set up to catch rain when it comes. So for now, when you look out the front door, this is what you see. Well, most days you don't see the wheelbarrow out front but this particular day we were on our way to hilling up potatoes… so perhaps a garden post is in order next?