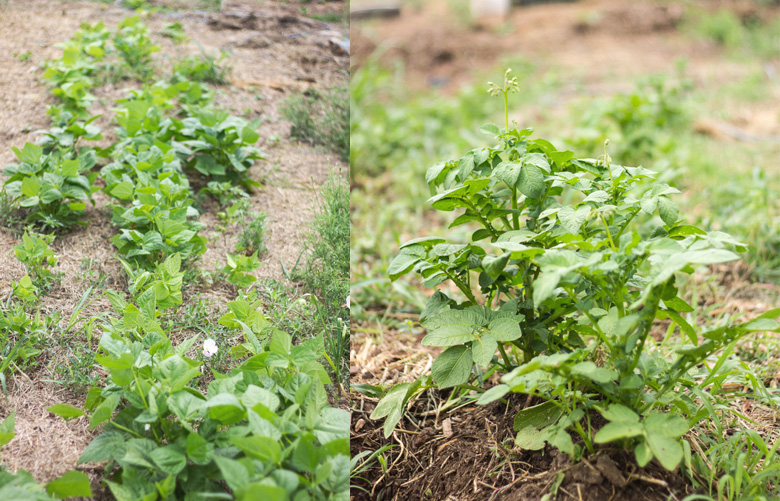 The early bird gets the worm, they say, and when it comes to Texas gardening I really think that is true. Back in the Midwest, June through September were the months in which you could find garden goodness of all kinds.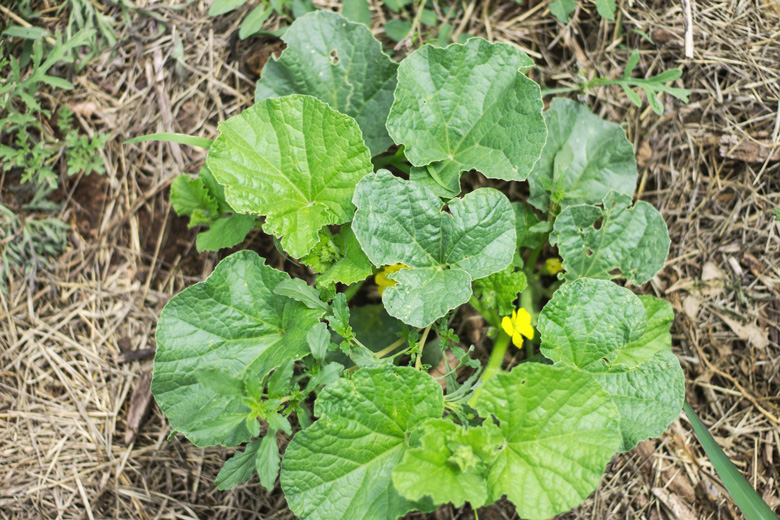 We now mostly count those months as off season months with their persistent heat and low rainfall. For years we have kind of known in the back of our minds that if you're going to plant, it needs to be early… or late, for that matter.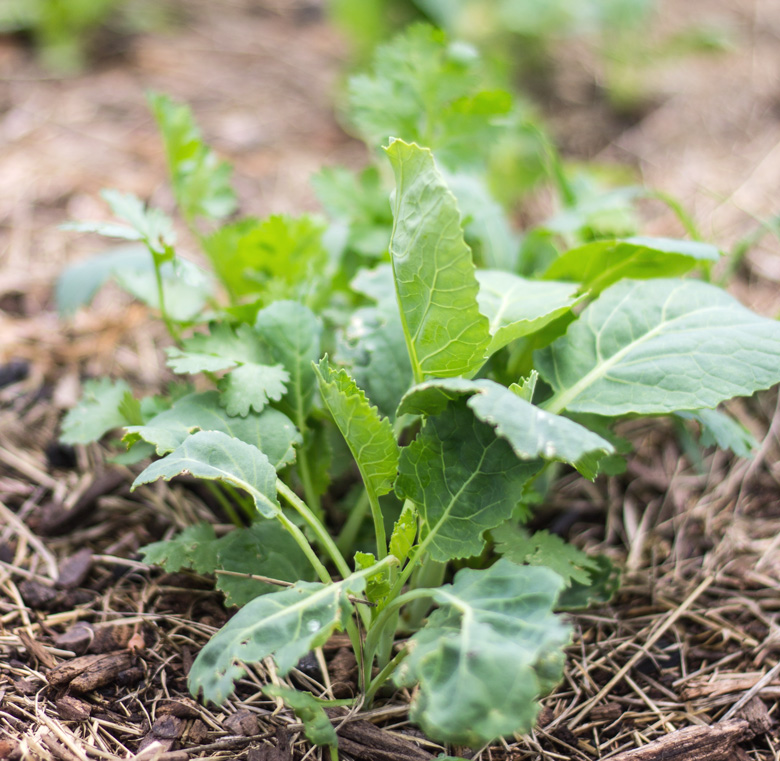 Well, this year and last are the first two years we have had truly workable soil to speak of (thank you, Lord, for the straw and manure!). And this year and last are the first we've gotten a real jump start on the garden. We have, in essence, been planting seeds of one kind or another continuously since February.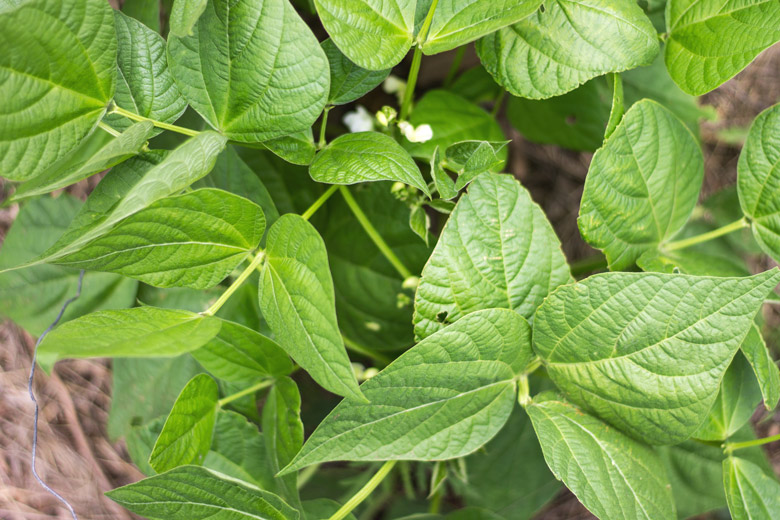 We did have a crazy frost at one point and, frankly, if you're going to plant as early as we did you have to either plan to cover rows or plan to lose something. The shifts in temperature can come on quick and so when we lost a portion of the beans and nearly all of the tomatillos to a late frost, we were grateful to still have seed in order to replant. We're still working on the tomatillo germination situation but the beans have come back strong.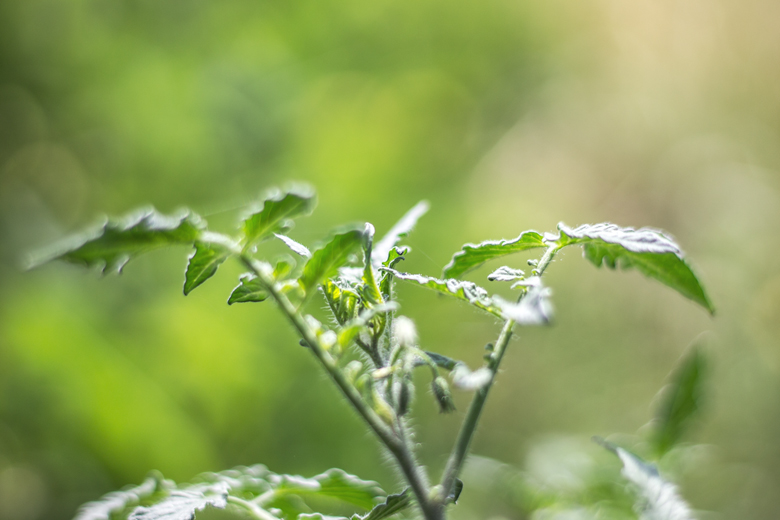 This is also one of the first years in awhile that we've had both the time (no spring baby this year) and the space (south-facing windows in the kitchen) to continue to plant some fun and tasty new stuff. We have about 8-10 tomato plants that are flowering and putting off small fruit and I have about seven pots of peppers and eggplant that will need transplanting soon.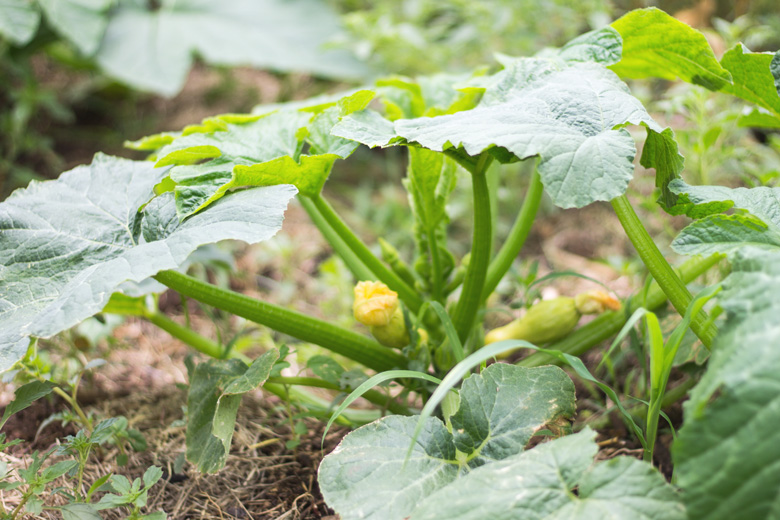 And I am starting to wonder what is going to happen with the squash. We planted eight hills with 2-3 plants on each hill that have survived. We really like squash – both fresh and preserved – and so far this heirloom variety seems true to the seeds packet boasting of "fast growing" and "prolific".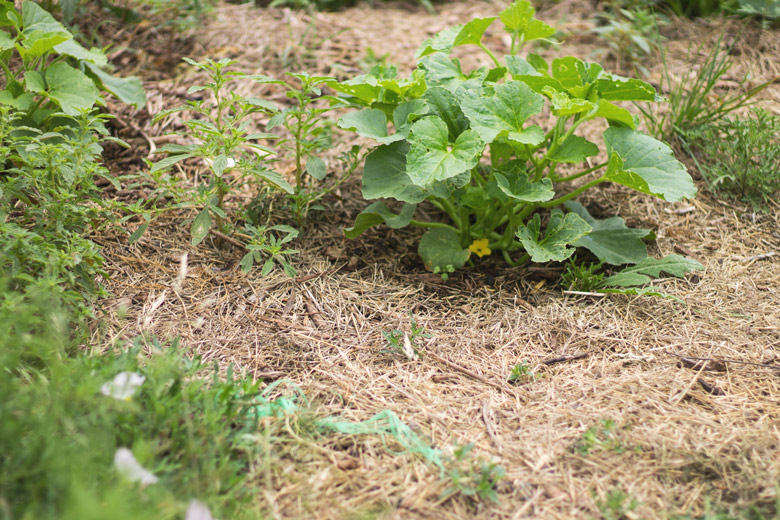 Oh, and do you know that it's been nearly six years since we've grown a cucumber? I always assumed cucumbers were water suckers and with the water situation here always being somewhere between less than optimal to downright critical, I always bypassed the cukes in the seed catalogs. Well, this year we decided to order several heat- and drought-tolerant tomatoes, cucumbers, black-eyed peas, and cantaloupes from Native Seed Search. So these flowers are from one of about a half dozen Armenian Yard-Long Cucumbers that are coming along well.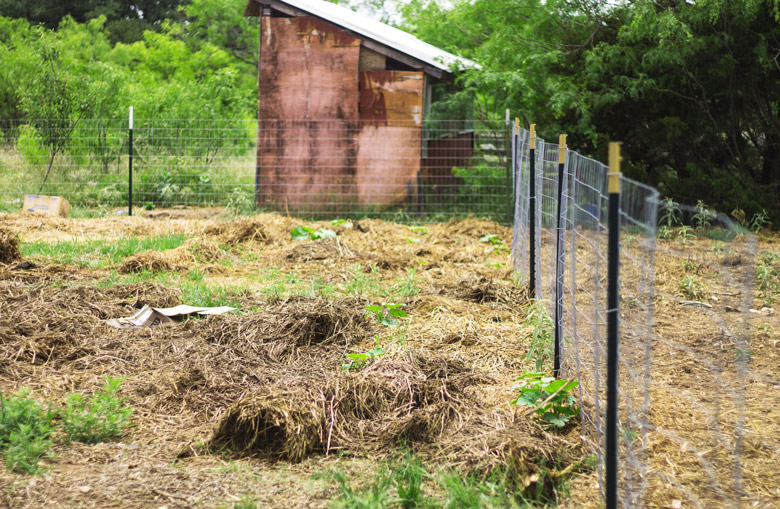 And then there is the pumpkin patch. As I mentioned previously, Abram snuck sixteen pumpkins into the Chicken Field when I wasn't looking and they are looking good thus far. The soil beneath is really not that great but we've been mulching and watering and are very pleased with the Seminole Pumpkins we received from a reader (Thanks, J!).
This week we may harvest our first squash (and possibly some baby green beans!). The peas are drying up so we'll save seed and plant pole beans there next, Lord willing. And the Red La Soda Potatoes need a final hilling up sometime soon. And did I mention that collard bed I had kind of given up on is coming back to life? Stewart got out there and weeded really thoroughly and found a bunch of plants I'd watered unwittingly.
Now, to give those tomatillos one final try…
What's growing and blooming in your garden?