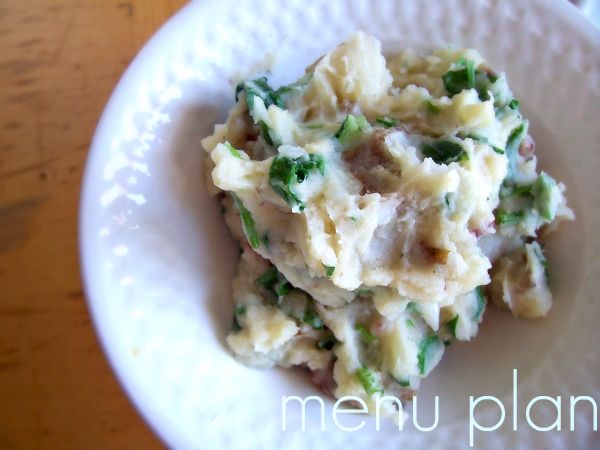 We had been enjoying some cooler weather last week and unfortunately I got a little too comfortable. This week is a whole other story so while we're sweating in the 90s I'll be keeping things cool in the kitchen.
We've also been blessed with a good amount of lettuce every week. (Best lettuce we've ever grown.) So making huge salads every night is a must. Especially when there's homemade ranch dressing teeming with good fats, friendly bacteria and enzymes.
Monday
Tuesday
Wednesday
Thursday
Friday
Menu Planning Resources
What are you cooking up this week?