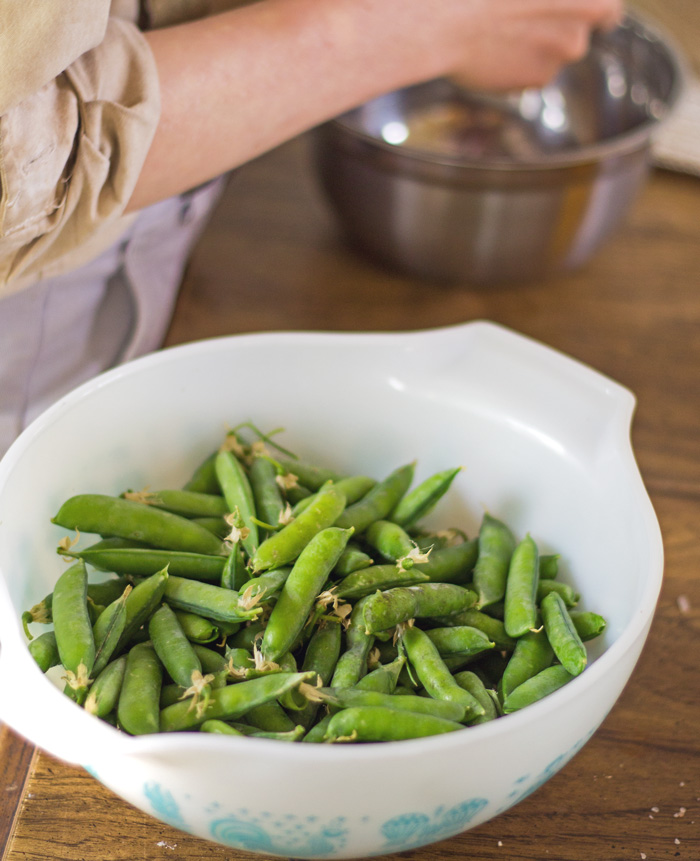 One of my favorite ways to use up whatever we are harvesting is simply by mixing it with a carb or protein. So potatoes, rice, pasta, beans, meat, etc. become the vehicle for all of the goodness from the garden.
Right now we are harvesting lettuce, peas, fava bean greens (they taste just like peas!), onions, garlic, and are seeing baby squash and green beans coming up next. The weather has been lovely and Stewart has been busy with a host of projects, so I have found myself in the garden with a few helpers for a few hours most mornings in recent weeks. That means come 11:30, I need a quick lunch to feed all of the gardeners and barn-builders.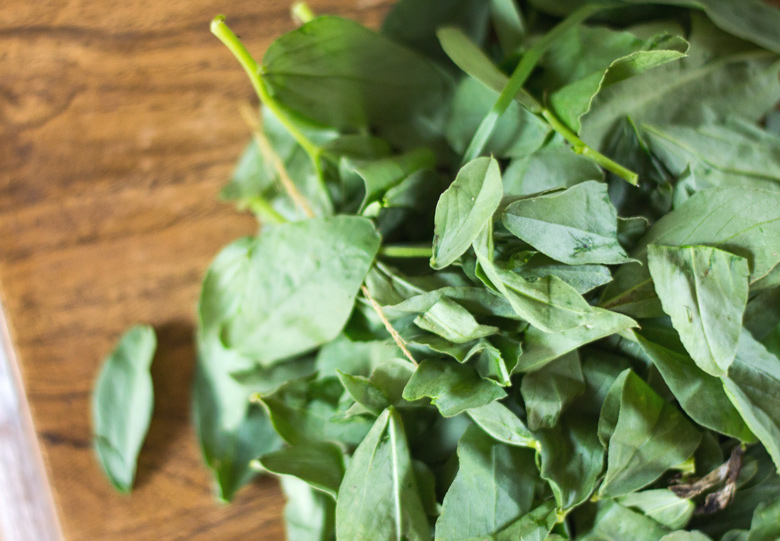 On one such morning this past week I put a pot of water on and then headed to the garden. We brought in a big bowl of peas to shell, big handfuls of greens, and whittled down the last of the green onions given to us from our neighbor's garden. By the time we got back in, the water was boiling and the rest of the dish came together in the time it took to shell the peas.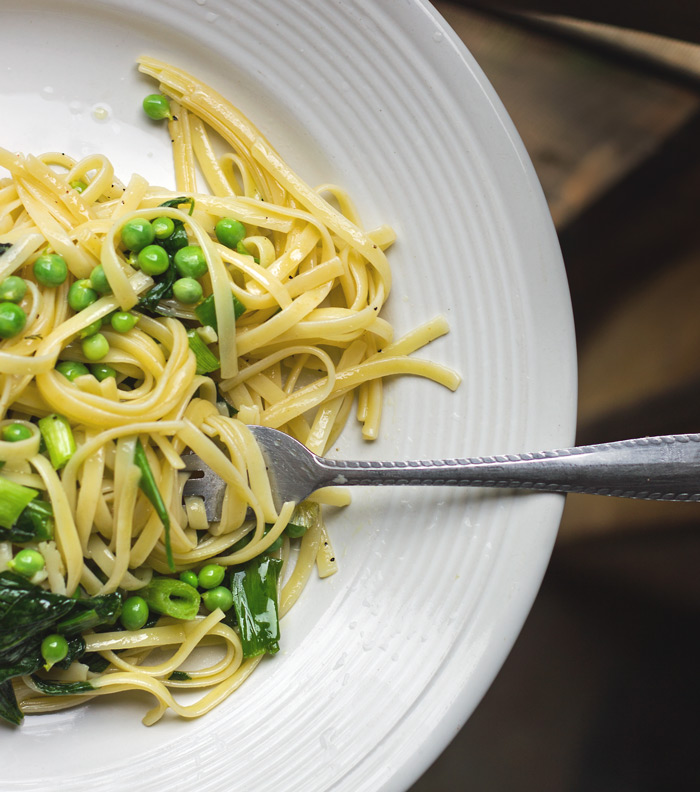 The result was this super green pasta just green enough (and quick enough) for the bustle of spring.
Spring Garden Pasta
Ingredients
1 lb organic pasta (gluten-free works well)
2 cups freshly shelled spring peas
2 cups, packed, spring green such as spinach or fava bean leaves
3 spring onions, chopped fine
1/4 cup olive oil
salt and pepper to taste
Parmesan or goat cheese to serve
Directions
Boil pasta according to package directions. Drain and add all other ingredients while hot. Stir well to combine, adjust seasoning and serve with cheese as desired.